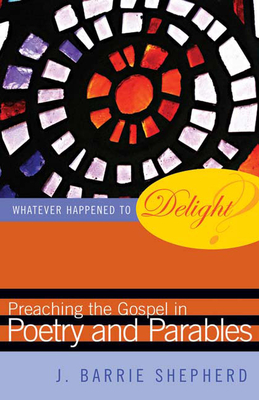 Whatever Happened to Delight?: Preaching the Gospel in Poetry and Parables (Paperback)
Preaching the Gospel in Poetry and Parables
Westminster John Knox Press, 9780664227814, 146pp.
Publication Date: June 1, 2006
Description
Preaching is an art, J. Barrie Shepherd argues, and the sermon is an art form, an exercise in creativity and imagination. But all too often preaching suffers from a lack of imagination and a loss of the joy and wonder that attracted the crowds to Jesus' words two thousand years ago. In this book, based on his 2003 Beecher Lectures at Yale Divinity School, Shepherd hopes to encourage the preacher toward a more creative vision for the sermon. His approach is spontaneous, eclectic, intuitive, and daring. Shepherd's purpose is to encourage the preacher to think of life as filled with God's presence, to search for the presence, and to use images and words to unveil that presence. The end result is a sermon that is full of astonishment and delight.
Advertisement