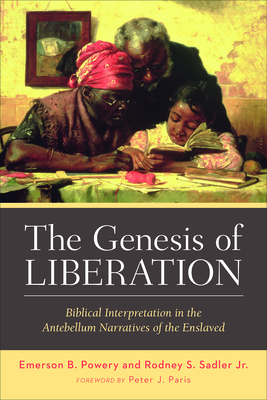 The Genesis of Liberation
Biblical Interpretation in the Antebellum Narratives of the Enslaved
Paperback

* Individual store prices may vary.
Description
Considering that the Bible was used to justify and perpetuate African American enslavement, why would it be given such authority? In this fascinating volume, Powery and Sadler explore how the Bible became a source of liberation for enslaved African Americans by analyzing its function in pre-Civil War freedom narratives. They explain the various ways in which enslaved African Americans interpreted the Bible and used it as a source for hope, empowerment, and literacy. The authors show that through their own engagement with the biblical text, enslaved African Americans found a liberating word. The Genesis of Liberation recovers the early history of black biblical interpretation and will help to expand understandings of African American hermeneutics.
Westminster John Knox Press, 9780664230531, 272pp.
Publication Date: April 18, 2016