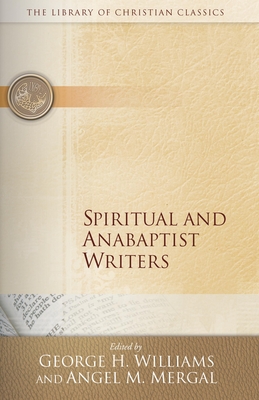 Spiritual and Anabaptist Writers (Paperback)
Westminster John Knox Press, 9780664241506, 420pp.
Publication Date: August 19, 1996
Description
An important volume of scholarship, this book presents a collection of documents previously little known and inaccessible to the English-speaking world. This volume includes writings of the Radical Reformation--Anabaptist and Spiritualist--as well as three treatises by Juan de Valdes as a representative of Evangelical Catholicism.
Long recognized for the quality of its translations, introductions, explanatory notes, and indexes, the Library of Christian Classics provides scholars and students with modern English translations of some of the most significant Christian theological texts in history. Through these works--each written prior to the end of the sixteenth century--contemporary readers are able to engage the ideas that have shaped Christian theology and the church through the centuries.
Advertisement