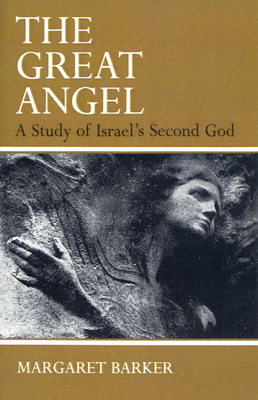 The Great Angel (Paperback)
A Study of Israel's Second God
Westminster John Knox Press, 9780664253950, 272pp.
Publication Date: September 1, 1992
* Individual store prices may vary.
Description
What did "Son of God," "Messiah," and "Lord," mean to the first Christians when they used these words to describe their beliefs about Jesus? In this book Margaret Barker explores the possibility that, in the expectations and traditions of first-century Palestine, these titles belonged together, and that the first Christians fit Jesus' identity into an existing pattern of belief. She claims that pre-Christian Judaism was not monotheistic and that the roots of Christian Trinitarian theology lie in a pre-Christian Palestinian belief about angels--a belief derived from the ancient religion of Israel, in which there was a "High God" and several "Sons of God." Yahweh was a son of God, manifested on earth in human form as an angel or in the Davidic King. Jesus was a manifestation of Yahweh, and was acknowledged as Son of God, Messiah, and Lord. Barker relies on canonical and deutero-canonical works and literature from Qumran and rabbinic sources to present her thoughtful investigation.