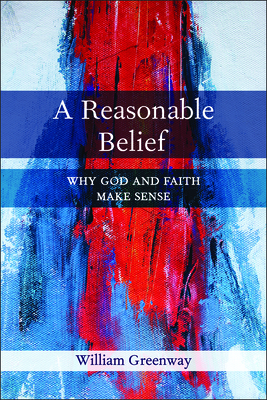 A Reasonable Belief (Paperback)
Why God and Faith Make Sense
Westminster John Knox Press, 9780664260279, 192pp.
Publication Date: September 11, 2015
* Individual store prices may vary.
Description
"Insofar as the essence of this philosophical spirituality is continuous with the essence of Christian spirituality, I am able to specify how . . . we can be utterly confident that it is wholly reasonable and good to affirm, give thanks for, live, and testify to faith in God."--from the preface
While it's clear that a lot of people believe in God, whether they should is a matter of loud debate. Since the Enlightenment, and especially in the last 150 years, a consensus has been building in Western philosophy that belief in a transcendent order--and especially in a supreme being--is unreasonable and should be abandoned. The result of this trend has been to delegitimize religious belief, to claim that those who believe do so against scientific evidence and rational thought.
In this confident and sensitive book, William Greenway carefully guides the reader through the developments in Western intellectual life that have led us to assume that belief is irrational. He starts by demonstrating that, along with belief in God, modern definitions of human rationality have also rejected free will and moral agency. He then questions the Cartesian assumption that it is our ability to think that makes us most human and most real. Instead, Greenway explains, it is our capacity to be grasped by the lives and needs of others that forms the heart of who we are. From that vantage point we can see that faith is not a choice we make in spite of evidence to the contrary; it is, rather, wholly rational and in keeping with that which makes us most human. Every person who either has faith or is contemplating faith can be assured that belief in God is both reasonable and good. Greenway embraces both contemporary philosophy and science, inviting readers into a more confident experience of their faith.