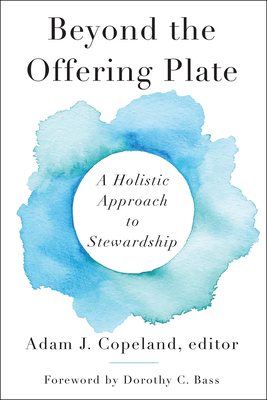 Beyond the Offering Plate
A Holistic Approach to Stewardship
Paperback

* Individual store prices may vary.
Description
Everyone knows that stewardship is more than money and finances. Nevertheless, seldom do we give time to explore the profound concept of stewardship in its many dimensions, including stewardship of time, work, body, mind, spirit, community, technology, and more. Beyond the Offering Plate does just that.
Written by ten engaging pastors, seminary professors, and church leaders, this unique resource offers a diverse and holistic approach to stewardship. In ten accessible chapters, readers will learn how they can faithfully and practically discuss and engage with stewardship on a regular basis. Ideal for church leaders, seminary students, and pastors, this book includes questions for reflection and applications for life together at the end of each chapter. Copeland adds a special section with biblical references and preaching themes at the end of the book.
Featured contributors include:
Margaret P. Aymer, Associate Professor of New Testament at Austin Presbyterian Theological Seminary in Austin, Texas
Kathleen A. Cahalan, Professor of Theology at Saint John's University School of Theology and Seminary in Collegeville, Minnesota
MaryAnn McKibben Dana, author of Sabbath in the Suburbs
David Gambrell, Associate for Worship in the Office of Theology and Worship of the Presbyterian Church (U.S.A.)

David P. King, Karen Lake Buttrey Director of the Lake Institute on Faith and Giving and Associate Professor of Philanthropic Studies at Indiana University in Bloomington, Indiana

Neal D. Presa, pastor and former moderator of the Presbyterian Church (U.S.A.)

Ellie Roscher, Director of Youth and Story Development at Bethlehem Lutheran Church Twin Cities in Minneapolis and author of How Coffee Saved My Life

Mary Hinkle Shore, pastor of Lutheran Church of the Good Shepherd in Brevard, North Carolina

John W. Vest, Visiting Assistant Professor of Evangelism at Union Presbyterian Seminary in Richmond, Virginia
Westminster John Knox Press, 9780664262358, 190pp.
Publication Date: August 15, 2017