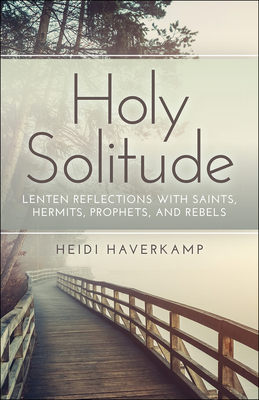 Holy Solitude (Paperback)
Westminster John Knox Press, 9780664263157, 148pp.
Publication Date: November 17, 2017
* Individual store prices may vary.
Description
Our faith is full of heroes who experienced God powerfully in solitude. From Hagar and the Hebrew prophets to Jesus in the wilderness to St. Francis and Catherine of Siena, we see how escape from the toil and temptations of daily life can open our eyes, ears, minds, and hearts to the still, small voice of God. In the vast desert or a tiny room, solitude-frightening for some and a welcome reprieve for others-is far from an antisocial self-indulgence but rather is an opportunity for transformation and empowerment to serve God's people ever more deeply.
While most of us can't take weeks-;or even a few days-for private retreat, Holy Solitude offers readers thoughtful inspiration and practical ideas for quiet reflection and deep devotion to experience God more powerfully this Lent. Daily reflections introduce readers to figures in both Scripture and Christian history whose stories of discernment and discipline are a guide for our own spiritual practices as we seek to know God more fully and follow Christ more faithfully.