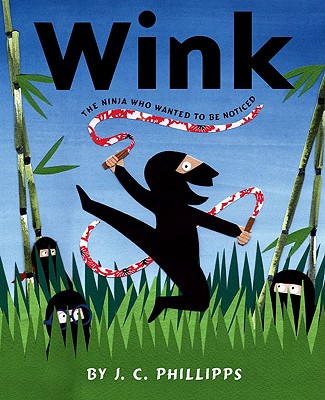 Wink: The Ninja Who Wanted to Be Noticed (Hardcover)
The Ninja Who Wanted to Be Noticed
Viking Children's Books, 9780670010929, 32pp.
Publication Date: March 19, 2009
Description
The happiest day of Wink's life was when he was accepted to the Summer Moon School for Young Ninjas. He is sure that he will be a great ninja. Silence is the fi rst lesson and everyone is very very silent . . . except for Wink. Stealth is the second lesson and everyone is very very stealthy . . . except for Wink. Finally, Wink decides that he will be silent
and
stealthy. But no one notices What's the point of being a great ninja if no one notices? Maybe Wink
wasn?t
meant to be a ninja?
This daring debut is an adventure-lover's dream.
About the Author
J. C. Phillipps has studied art, theatre, and mask-making. She loves TV, movies, chocolate, pizza, and her young son, with whom she shares her art studio. She and her family live in West Hartford, Connecticut.
Advertisement