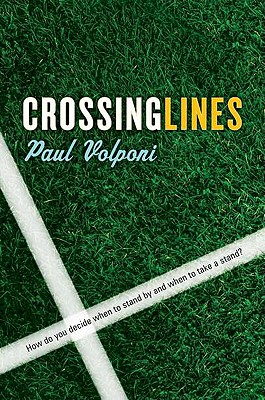 Crossing Lines (Hardcover)
Viking Books for Young Readers, 9780670012145, 240pp.
Publication Date: June 9, 2011
Description
Adonis is a jock. He's on the football team and he's dating one of the prettiest girls in school. Alan is the new kid. He wears lipstick and joins the Fashion Club. Soon enough the football team is out to get him. Adonis is glad to go along with his teammates . . . until they come up with a dangerous plan to humiliate Alan. Now Adonis must decide whether he wants to be a guy who follows the herd or a man who does what's right. From critically acclaimed author Paul Volponi comes this discussable and finely wrought story of bullies, victims, and the bystanders caught in between.
About the Author
Paul Volponi is the author of the critically acclaimed young adult novel Black & White. From 1992 to 1998, he taught adolescents on Rikers Island in New York City to read and write. Mr. Volponi worked at a day treatment center like Daytop teaching students and helping them prepare for the GED. Mr. Volponi lives in New York City.
Advertisement