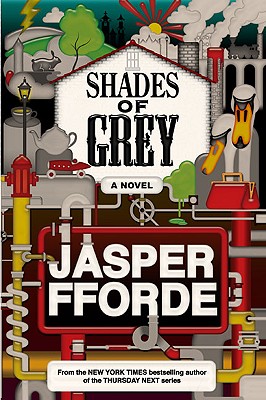 Shades of Grey
Hardcover

* Individual store prices may vary.
Other Editions of This Title:
Digital Audiobook (12/28/2009)
Paperback (3/1/2011)
Compact Disc (12/29/2009)
Hardcover, Large Print, Large Print (4/1/2010)
Paperback (6/1/2011)
Paperback (9/1/2010)
January 2010 Indie Next List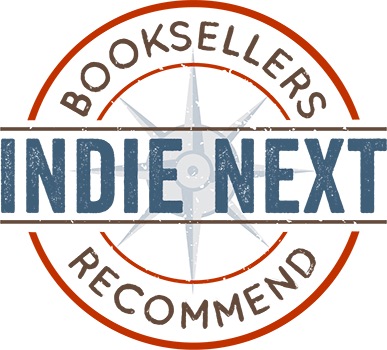 "Set in a future world in which a caste system of color rigidly defines each individual, our naive young hero -- who wants nothing more than to marry up-color -- is sent to the outskirts of the civilized world as punishment for prideful behavior. Here, he falls in love -- and must answer some uncomfortable questions and face dangerous truths. Fforde's characters are quirky, fresh, and engaging, and he draws from a seemingly bottomless well of hilarity. Funny, fast-paced, and fabulous!"
— jennie turner-collins, Joseph-Beth Booksellers, Cincinnati, OH
View the List
Description
An astonishing, hotly anticipated new novel from the great literary fantasist and creator of Thursday Next, Jasper Fforde.
As long as anyone can remember, society has been ruled by a Colortocracy. From the underground feedpipes that keep the municipal park green to the healing hues viewed to cure illness to a social hierarchy based upon one's limited color perception, society is dominated by color. In this world, you are what you can see.
Young Eddie Russett has no ambition to be anything other than a loyal drone of the Collective. With his better-than-average red perception, he could well marry Constance Oxblood and inherit the string works; he may even have enough red perception to make prefect.
For Eddie, life looks colorful. Life looks good.
But everything changes when he moves with his father, a respected swatchman, to East Carmine. There, he falls in love with a Grey named Jane who opens his eyes to the painful truth behind his seemingly perfect, rigidly controlled society.
Curiosity--a dangerous trait to display in a society that demands total conformity--gets the better of Eddie, who beings to wonder:
Why are there not enough spoons to go around?
Why is everything--and everyone--barcoded?
What happened to all the people who never returned from High Saffron?
And why, when you begin to question the world around you, do black-and-white certainties reduce themselves to shades of grey?
Part satire, part romance, part revolutionary thriller, this is the new world from the creative and comic genius of Jasper Fforde.
Praise For Shades of Grey…
The world of the near future is anything but an ashen wasteland in the impish British author's refreshingly daft first volume of a new fantasy series.

Already cult-worshipped for his popular Thursday Next and Nursery Crimes novels (First Among Sequels, 2007, etc.) Fforde is something like a contemporary Lewis Carroll or Edward Lear. He's a shameless punster with a demonic flair for groan-worthy parodies and lampoons, and it's just too much bother to try to resist his greased-pig narratives. In this one, which does take place in a possibly post-apocalyptic world, a repressive Colortocracy ranks and separates citizens according to their ability to perceive particular colors. For example, haughty Greens and dictatorial Yellows ("Gamboges") deem Red-ness hopelessly lower class. It's as if 1984 were ruled by Coco Chanel. Our hero, Eddie Russett (a Red, naturally), is an affable young man who hangs out with his father Holden (a healer known as a swatchman), killing time until his arranged marriage to fellow Red Constance Oxblood. But when son and father resettle in the odd little hamlet of East Carmine, the lad's eyes are opened to a confusion of standards and mores, and the realities of sociopolitical unrest. While serving his punishment for a school prank by compiling a "chair census," Eddie visits fascinating new places, enjoys the wonders of the UnLibrary and the organized worship of Oz, and decides that conscientious resistance to entrenched authority probably won't bring about the ultimate ecological catastrophe—Mildew. He's a little less sure about his wavering infatuation with Jane, a militant, pissed-off Grey (they're the proles) who rather enjoys abusing him. Eventually, the best and brightest prosper, while characters of another color end up in the relational red (so to speak).

All this is serenely silly, but to dispel a black mood and chase away the blues, this witty novel offers an eye-popping spectrum of remedies. A grateful hue and cry (as well as sequels) may be anticipated.—STARRED Kirkus

In Eddie Russett's world, color is destiny. A person's perception of color, once tested, determines their rank in the Colortocracy, with primes ruling "bastard" colors and everyone lording it over the prole-like grays. No one can see more than their own color, and no one knows why—but there are many unknowns ever since Something Happened, followed by the deFacting and successive Great Leaps Backward. Due to an infraction against the Collective's rule-bound bureaucracy, Eddie is sent to East Carmine, in the Outer Fringes, where manners are shockingly poor, to conduct a month-long chair census. In short order, he falls in love, runs afoul of the local prefects, learns a terrible secret, and is eaten by a carnivorous tree. This series starter combines the dire warnings of Brave New World and 1984 with the deevolutionary visions of A Canticle for Leibowitz and Riddley Walker, but, Fforde being Fforde, his dystopia includes an abundance of tea shops and a severe shortage of jam varieties. It's all brilliantly original. If his complex worldbuilding sometimes slows the plot and the balance of silly and serious is uneasy, we're still completely won over. In our own willful myopia, we sorely need the laughs.—STARRED Booklist
Viking Adult, 9780670019632, 400pp.
Publication Date: December 29, 2009
About the Author
Jasper Fforde traded a varied career in the film industry for staring vacantly out of the window and arranging words on a page. He lives and writes in Wales. The "Eyre Affair" was his first novel in the bestselling "Thursday Next" series. He is also the author of the "Nursery Crime" series.
or
Not Currently Available for Direct Purchase