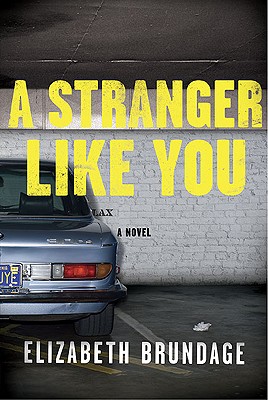 A Stranger Like You (Hardcover)
Viking Adult, 9780670022007, 272pp.
Publication Date: August 5, 2010
Other Editions of This Title:
Digital Audiobook (8/4/2010)
Paperback (6/28/2011)
* Individual store prices may vary.
Description
A taut and terrifying thriller about the lengths to which we'll go to make our dreams come true
Hedda Chase is a top-flight executive producer at Gladiator Films, fast-tracked in the business since she graduated from Yale. An aggressive businesswoman, she recently pulled the plug on a film project initiated by one of her predecessors. The screenwriter on the project was Hugh Waters, a wannabe with a dead-end marriage and a day job at an insurance company. This script was his ticket out-until Hedda tampered with his plans, claiming his violence was over the top, his premise not credible, and his ending implausible. Hugh decides to prove otherwise by staging his script's ending and casting Hedda Chase as the victim. He flies to Los Angeles and finds Hedda, kidnaps her, and locks her in the trunk of her vintage BMW in the parking lot at LAX. He leaves the keys in the ignition, the parking ticket on the dash, and lets "destiny" take its course.
This is the set-up for a troubling, smart, deadly look at women and images of women, at media as a high-stakes game and the selling of a war as theatre. (One key character is an Iraq veteran, and one of Hedda's projects is a film about women in Iraq). Brundage's Los Angeles is a casual battleground that trades carelessly in lives and dreams. As always, her characters are complicated, surprising, and intense in this high velocity, provocative novel.
Watch a Video
About the Author
Elizabeth Brundage is a graduate of the Iowa Writers Workshop, where she earned an MFA in fiction and a James Michener award. Her short fiction has been published in the Greensboro Review, Witness Magazine, and New Letters, and she contributed to the anthology Thicker Than Blood: I ve Always Meant to Tell You, Letters to Our Mothers."
Praise For A Stranger Like You…
"[An] intense, provocative thriller about power, war, and the portrayal of women in film.... Brundage brilliantly shifts back and forth between Hugh, Hedda, and Denny, an injured Iraq war veteran, who plays a key role in Hedda's fate. The action culminates in illuminating revelations about the intersection of theater with reality."
-Publishers Weekly (starred review)

"'People are ugly and cruel. They are relentless. They will stop at nothing to get what they want.'" Like The Player, A Stranger Like You tests this hard-boiled lemma against the beautiful, nasty backdrop of Hollywood. Elizabeth Brundage delivers a pithy, ironic L.A. noir full of broken dreams and snappy repartee."
-Stewart O'Nan, author of Songs for the Missing

"Elizabeth Brundage is the real thing-an ambitious, serious novelist. Not for her, small bites. She uses Dickensian coincidence and the Russians' sense of tragic destiny, all while observing modern life with a biting acuity and a throwaway hipness-and she dares you to care for characters whose self-contempt, earnest longings, and sad ingratiation are uncomfortably unalloyed. Brundage imbues Hollywood with a mystical super-reality, and scrubs it of anything stock. I couldn't stop turning the pages of this action-packed, poetic, large-souled novel. And I closed it with a pounding heart."
-Sheila Weller, bestselling author of Girls Like Us

"A Stranger Like You is a disturbingly believable thriller that catches you in a spider web of blind ambition, karma, and cinema dreams. Elizabeth Brundage perfectly captures the laid-back perniciousness of L.A. and the dark heart of the movie biz. It's a 21st-century 'noir' that takes you on a journey that leaves you fearful for yourself. Brundage is a singular talent."
-Dirk Wittenborn, author of Pharmakon, or The Story of a Happy Family

"Brundage excels at pushing her characters to their limits and then reflecting on the consequences of their behavior."
-Booklist
or
Not Currently Available for Direct Purchase