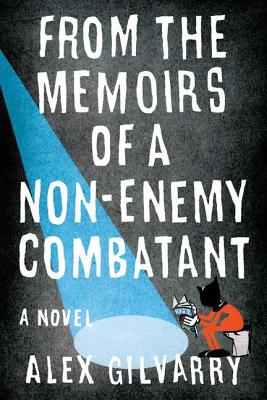 From the Memoirs of a Non-Enemy Combatant
Hardcover

* Individual store prices may vary.
Other Editions of This Title:
Digital Audiobook (1/11/2012)
Paperback (12/24/2012)
January 2012 Indie Next List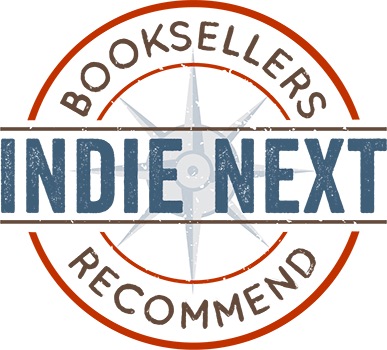 "This is a bold book. It is bold in its style, its thesis, and its story. While Gilvarry's narrative and characters are big and playful, the underlying dilemmas are deadly serious: What happens to those falsely accused or mistakenly detained when the remedies of the American criminal justice system are unavailable to them? How does one prove one's innocence when the system is set up to prove one's guilt? Gilvarry skillfully navigates the space between black comedy and farce without delivering a polemic and instead gives us a novel that is delightful without being light."
— Catherine Weller, Weller Book Works, Salt Lake City, UT
View the List
Description
Fashionistas and g-men clash in a mastermindful debut
Boyet Hernandez is a small man with a big American dream when he arrives in New York in 2002, fresh out of fashion school in the Philippines. But on the brink of fame and fortune, there comes instead a knock on the door in the middle of the night: the flamboyant ex-Catholic is swept to America's most notorious prison, administered a Qur an and locked away indefinitely to discover his link to a terrorist plot.
Now, in his six-by-eight-foot cell, Boy prepares for the tribunal of his life with this intimate confession. From borrowed mattress to converted toothpick factory loft, from custom suit commissions to high-end retail, we are immersed in a wonderland of soirees, runways, and hipster romance in twenty-first-century Gotham. Boy is equally at home (if sometimes comically misinformed) invoking Dostoevsky and Diane von Furstenberg, the Marcos tyranny and Marc Jacobs, the vicissitudes of memory and the indignity of the walking sandwich board. But behind the scrim of his wit and chutzpah is his present nightmare of detainment in the sun-baked place he calls No Man's Land. The more Boy's faith in American justice is usurped by the Kafkaesque demands of his interrogator, the more ardently he clings to the chimerical hope and humanity of his adoptive country.
Funny, wise and beguiling, "From the Memoirs of a Non-Enemy Combatant" gives us a tale so eerily evocative that it, and its hero, are poised to become an indelible part of the reader's imagination and the literature of our strange times.
Praise For From the Memoirs of a Non-Enemy Combatant…
***A New York Times Editors' Choice Pick***

"Delicious . . . A left-handed love letter to America." —Daniel Asa Rose, The New York Times Book Review



"Lively . . . Hilarious . . . [A] whirligig of a book [that] draws some striking parallels between the way we mythologize stars and the way we look at terrorists. . . . From the Memoirs of a Non-Enemy Combatant slices through these tropes, using Boy's pure improbability as the skewering blade." —John Freeman, Boston Globe



"In this funny debut, flashy Filipino fashion designer Boy Hernandez sees his American dream become a nightmare when he's ensnared in a terrorist plot and shipped to Guantanamo. Gilvarry nails the couture scene, but Boy's rough journey from Manolo to Gitmo is no joke." —Andrew Abrahams, People


"It's rare for a novel to tread so fearlessly into the political and yet to emerge so deeply funny and humane. Gilvarry is a young talent on the rise. Watch him gallop through the mess we've made of our civilization with style and panache." —Gary Shteyngart, author of Super Sad True Love Story and Absurdistan


"The deepest intelligence is poetic, incisive and inordinately funny. Heads up, folks. Alex Gilvarry just walked through the door." —Colum McCann, author of Let the Great World Spin and Zoli


"Like 30 Rock at its most gleefully savage . . . [This] cocktail of themes—immigrant on the make, post-9/11 burlesque, sybaritic send-up of fashion and hipster Brooklyn—goes down smoothly because Gilvarry writes with authority, if often with tongue firmly in cheek . . . It's not false praise to say that From the Memoirs of a Non-Enemy Combatant anticipates our reality." —Jacob Silverman, The Daily Beast



"From the Memoirs of a Non-Enemy Combatant is sharply written and wryly witty, touching on the sensitivities and paranoia of post-9/11 America. . . . Combining a Kafkaesque hero with a captivating "coming to New York" story, Gilvarry's debut is a timely and touching triumph." —Stephanie Turza, Booklist



"One of the best celebrations and condemnations of American fear and ambition since Bellow's Augie March was doing the celebrating and condemning." —Brock Clarke, author of Exley and An Arsonist's Guide to Writers' Homes in New England


"Gracefully tackles politically charged subject matter . . . with wit and compassion . . . An engaging victim of uncertain times, [here's] a protagonist who will appeal to readers of all political persuasions." —Publishers Weekly


"This is a sly, witty novel. You'll be quoting lines from it to your friends." —David Bezmozgis, author of The Free World


"Finally, a young American novelist who has the guts to confront the absurdity of the last decade. Gilvarry has given us a sly, hilarious, and wickedly insightful book about living in the United States (or trying to live in the U.S.) in the aftermath of September 11th. Fashion, terrorism, New York and Guantanamo Bay: in the hands of Gilvarry, hilarity ensues. A brilliant debut." —Michael Hastings, author of "The Runaway General" (Rolling Stone) and The Operators


"Original, smart, and incisive . . . Part manifesto, part immigrant love story, part satire, part tragedy . . . [and] eminently readable." —Roxane Gay, The Rumpus



"A smart, funny novel with political undertones that will also be particularly enjoyable for those with an interest in fashion . . . [Gilvarry's] style and dark humor are subtle and witty . . . The events that unfold are equally disturbing and entertaining." —Shaunna E. Hunter, Library Journal


"A talented writer and observer . . . [Gilvarry] skillfully captures the frenetic world of striving designers." —Kirkus



 "Captivating . . . evocative." —Vogue.com

"Such a blast… Quick, witty and hilarious." —Meredith Turits, Glamour.com


 "Deadly serious, laugh-out-loud funny…A sparkling onion of a book." —Carlo Wolff, Pittsburgh Post-Gazette


 "A unique satire of the topsy-turvy times immediately following the September 11th attacks . . . . which cleverly entwines the seemingly disparate fictional worlds [of] politics and fashion." —The Economist's Prospero blog

"A fabulous and poignant read….Gilvarry's prose is both conversational and confessional, hitting all the right notes in this bittersweet rendering of the American Dream gone tragically awry." —Nicole, Linus's Blanket



"Alternately amusing and chilling. The author showcases his gift for comedic writing, while simultaneously allowing the serious themes of the story to surface and take root." —Rege Behe, Pittsburgh Tribune-Review




"A poignant reminder of what contemporary fiction ought to be. You will laugh, but you'll do so nervously, sitting at the edge of your seat." —Ana Grouverman, The Rumpus
Viking Books, 9780670023196, 302pp.
Publication Date: January 5, 2012
About the Author
A native of Staten Island, Alex Gilvarry has traveled extensively in the Philippines, where his family is from. He's the editor of the Web site Tottenville Review, he has been named a Norman Mailer Fellow, and his writing has appeared in "The Paris Review." He lives in Brooklyn, New York, and Cambridge, Massachusetts.
Coverage from NPR
or
Not Currently Available for Direct Purchase