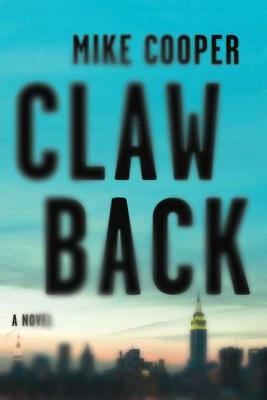 Clawback (Hardcover)
Viking Books, 9780670023295, 390pp.
Publication Date: March 1, 2012
Other Editions of This Title:
Paperback (6/25/2013)
* Individual store prices may vary.
Description
A tough, topical financial thriller that exposes the dark underbelly of Wall Street.
After a stint in the Middle East, black ops vet Silas Cade becomes an "accountant"-the go-to for financiers who need things done quickly, quietly, and by any means necessary. Silas is hired by a major player to pay a visit to a hedge fund manager to demand clawback: the mandatory return of compensation paid on a deal that goes bad. But before Cade can tell his client that he got his ten million back, the guy turns up dead.
And he's not the first. Someone's killing investment bankers whose funds have gone south. Silas's scrubbed identity, and his insider's perspective, makes him the ideal shadow man to track down whoever's murdering some of the most hated managers on Wall Street. With the aid of a beautiful financial blogger looking to break her first big story, Silas tracks a violent security crew who may be the key to the executions. But as paranoia and panic spread, he begins to wonder: is the threat coming from inside the game-or out?
With breakneck pacing, nonstop action, and cutting edge details of today's financial intelligence technology, "Clawback" hurtles to its final twist, a gripping contemporary tale of shady finance, venal corruption, and greed run rampant.
About the Author
Mike Cooper is the pen name for a former financial executive. Winner of a Shamus Award for his short fiction, he was also nominated for an International Thriller Writers Award for a previous novel, published under another name. He lives in Boston with his wife and two children.
or
Not Currently Available for Direct Purchase