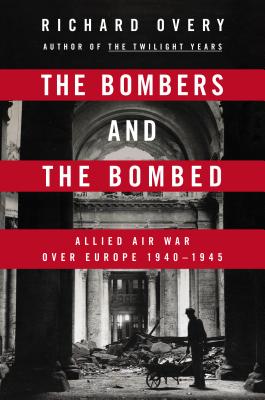 The Bombers and the Bombed (Hardcover)
Allied Air War Over Europe, 1940-1945
Viking, 9780670025152, 562pp.
Publication Date: February 20, 2014
* Individual store prices may vary.
Description
The ultimate history of the Allied bombing campaigns in World War II
Technology shapes the nature of all wars, and the Second World War hinged on a most unpredictable weapon: the bomb. Day and night, Britain and the United States unleashed massive fleets of bombers to kill and terrorize occupied Europe, destroying its cities. The grisly consequences call into question how moral a war the Allies fought.
"The Bombers and the Bombed "radically overhauls our understanding of World War II. It pairs the story of the civilian front line in the Allied air war alongside the political context that shaped their strategic bombing campaigns, examining the responses to bombing and being bombed with renewed clarity.
The first book to examine seriously not only the well-known attacks on Dresden and Hamburg but also the significance of the firebombing on other fronts, including Italy, where the crisis was far more severe than anything experienced in Germany, this is Richard Overy's finest work yet. It is a rich reminder of the terrible military, technological, and ethical issues that relentlessly drove all the war's participants into an abyss.
About the Author
Richard Overy is a professor of history at the University of Exeter. A leading expert in World War II history, he has written more than twenty books, including "Why the Allies Won," and "The Twilight Years."
or
Not Currently Available for Direct Purchase