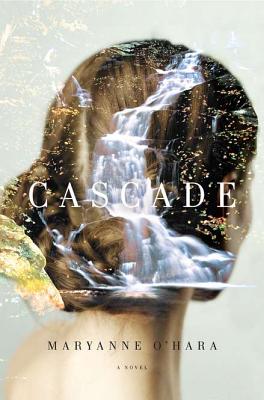 Cascade
Hardcover

* Individual store prices may vary.
Other Editions of This Title:
Paperback (4/30/2013)
Compact Disc (9/1/2012)
Description
During the 1930s, an artist and reluctant new wife struggles to reconcile her heart's ambitions with the promises she has made
Cascade, Massachusetts, 1935. Desdemona Hart Spaulding, a promising young artist, abandoned her dreams of working in New York City to rescue her father. Two months later he is dead and Dez is stuck in a marriage to reliable but child-hungry Asa Spaulding. Dez also stands to lose her father's legacy, the Cascade Shakespeare Theater, as the Massachusetts Water Authority decides whether to flood Cascade to create a reservoir.
Amid this turmoil arrives Jacob Solomon, a fellow artist for whom Dez feels an immediate and strong attraction. As their relationship reaches a pivotal moment, a man is found dead and the town accuses Jacob, a Jewish outsider. But the tide turns when Dez's idea for a series of painted postcards is picked up by "The American Sunday Standard" and she abruptly finds herself back on the path to independence. New York City and a life with Jacob both beckon, but what will she have to give up along the way?
Praise For Cascade…
"CASCADE unfolds like a Shakespearean tragedy, with an ending you won't see coming…The novel becomes something that you can't take your eyes from or stop thinking about in wonder."—Caroline Leavitt, The Boston Globe

"Gorgeously written and involving, Cascade explores the age-old conflict between a woman's perceived duty and her deepest desires, but in O'Hara's skilled hands the struggle feels fresh and new." —People 

"I stayed up very late into the night to finish Cascade, captivated by Dez Hart, a woman torn between competing loyalties:  her marriage and her freedom, her sense of responsibility and her desire to live an artist's fiercely disciplined and passionate life.  Past and place come alive in this book; these characters are richly drawn and complexly human.  Compelling and fascinating, the story unfolds in such unexpected ways, and with such gathering tension, that I couldn't stop until I'd read the final, beautifully written, line."—Kim Edwards, New York Times bestselling author of The Memory Keeper's Daughter and Lake of Dreams

"Maryanne O'Hara weaves as intricate, as theatrical, and as tempestuous a plot as deftly as Prospero. Through the eyes of an artist yearning for a larger life-canvas but constrained by a humdrum marriage in a town careening toward destruction, we see the failings of men and women in their tangled relationships, each member of the cast struggling to find a fulfilling life. Save the town! Save the Shakespearean theater! Save our dreams, we cry out with the players."—Susan Vreeland, New York Times bestselling author of Girl in Hyacinth Blue and Clara and Mr. Tiffany

"Maryanne O'Hara's debut novel of a married woman suffocated by small-town America brings to mind Sinclair Lewis's Main Street. O'Hara's story is engrossing and her prose luminous as she tells of a talented artist torn between ambition and conformity. Expect to hear more from this remarkable author."—Sandra Dallas, New York Times bestselling author of Prayers for Sale and True Sisters

"Yearning--for a choice, for a love, for a different future--suffuses Maryann O'Hara's atmospheric, accomplished, first novel, the sweeping story of a young woman's struggle to define herself in 1930s Massachusetts."--Janice Y. K. Lee, New York Times bestselling author of The Piano Teacher

"Set in the Great Depression, and tracing the struggle of one woman to make her own choices, Cascade is a rich and absorbing novel for our time. Maryanne O'Hara tells the rare story of a woman, not a man, fueled by ambition, who is prepared to sacrifice everything, including love, for her passion to create art."—Lily King, author of Father of the Rain

"This is a magnificent literary achievement. The novel carries us with startling authenticity and emotionality as we follow a young woman trying to unfetter herself from the societal strictures of 1930s Massachusetts and liberate her artistic talents in New York City. Finely and expertly wrought, Cascade is absolutely riveting from start to finish."—Don Lee, author of Country of Origin

"In Cascade Maryanne O'Hara has created a splendid heroine, Desdemona, who does not intend to follow her namesake's example, and a wonderfully intricate plot.  Turning these pages, I felt utterly transported to 1930s Massachusetts; at the same time I was struck by how relevant Desdemona's choices still are.  This is a lovely, intelligent and deeply satisfying novel."—Margot Livesey, author of The House on Fortune Street and Eva Moves the Furniture

"Maryanne O'Hara invites the reader into the life of a young artist, Desdemona Hart, whose sacrifice for love spawns a cascade of secrets that threatens not only to undo her, but also a town, a way of life, and the heritage her beloved father has left them all. Rich with painterly image and flickering with desire, Cascade explores how passion—for life, for love, for art—can determine destiny."--Robin Oliveira, New York Times bestselling author of My Name Is Mary Sutter

"When [Desdemona] falls in love with another man…and then a dead body turns up, the trouble escalates, and so will the rate at which you turn the pages."—Slate
Viking Books, 9780670026029, 356pp.
Publication Date: August 16, 2012
About the Author
A graduate of Emerson College s MFA program, Maryanne O Hara was a longtime associate editor at "Ploughshares" magazine. Her short stories have been published in "Five Points," "The North American Review," "The Crescent Review," and "Redbook," as well as the literary anthologies "MicroFiction," "Brevity & Echo," "The Art of Friction," and "Flash Fiction: Youth." She lives near Boston with her family."
or
Not Currently Available for Direct Purchase