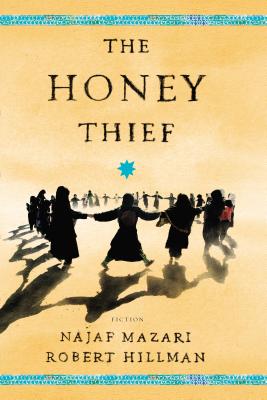 The Honey Thief (Hardcover)
Viking Books, 9780670026487, 290pp.
Publication Date: April 18, 2013
* Individual store prices may vary.
or
Not Currently Available for Direct Purchase
Description
This enchanting novel of interwoven legends burns with both gentle intelligence and human warmth
This extraordinary book, derived from the long oral tradition of storytelling in Afghanistan, presents a mesmerizing portrait of a people who triumph with intelligence and humor over the oppressions of political dictators and an unforgiving landscape.
A musician conjures stones to rise in the air and teaches his art to a mute child. Master Poisoner, Ghoroob of Mashad, has so perfected his craft that it is considered an honor to die from his meals. These are stories of magic and wonder in which ordinary people endure astonishing extremes in a world of bloodshed and brotherhood, miracles and catastrophes.
With lyrical wit and profound simplicity, "The Honey Thief "reveals an Afghanistan of greater richness and humanity than is conveyed in newspaper headlines; an Afghanistan not of failure and despair, but of resilience and fulfillment.
About the Author
Najaf Mazari fled Afghanistan in 2001 for Australia, where he now lives with his wife and daughter and owns a shop in Melbourne selling traditional Afghan rugs. He is the author of the memoir "The Rugmaker of Mazar-e-Sharif."

Robert Hillman is a Melbourne-based writer whose autobiography, "The Boy in the Green Suit," won the Australian National Biography Award in 2005.
Praise For The Honey Thief…
"The wisdom and enchantment of thousands of years are spun together in this vivid, beautifully written book. The author brings one tribe in Afghanistan into your heart as well as your mind, taking you on a fascinating journey across the centuries and laying bare the undying strength as well as the trials, triumphs and tribulations of the Hazara people. A wonderful account of the past in fiction. [The Honey Thief] was a true joy to read."  —Deborah Rodriguez, author of New York Times bestseller Kabul Beauty School   "If a story is a recipe for how life should be, then Mazari's unforgettable stories—of wolves and warriors, beekeepers and musicians—hold the power to rewrite his country's past. Reading his recipes for traditional Afghan food feels like being in the kitchen with your favorite uncle. The Honey Thief is one of those books you'll want to read out loud so you can delight in Mazari's wise and funny voice." —Annia Ciezadlo, author of Day of Honey: A Memoir of Food, Love and War   "This is such a charming book. Its delightful tales take me back to my own childhood of stories. It's so good to see another side of Afghanistan—here we see a magical place, full of trials, certainly, but where we can observe the triumph of the human spirit. It has lessons for all of us in the West. How good to see the enormously rich vein of Afghan traditional story-telling tapped rather than the usual catalogue of death and destruction we read of in the papers." —Saira Shah, Emmy-winning filmmaker of Death in Gaza and author of The Storyteller's Daughter and the upcoming novel, The Mouse-Proof Kitchen

"An homage to the richly folkloric Afghani culture. This entertaining tapestry of myths from Mazari and Hillman will shed light on the Hazara people and their backgrounds." —Publishers Weekly
 
"The artistic process behind this collection is uncommon, for Mazari, an immigrant to Melbourne, tells his stories to Australian author Hillman, who reshapes them and then runs them by Mazari again to see whether he has captured the authenticity of his original voice. Mazari and Hillman's collaboration reveals the rich culture of a region largely unknown in the West." —Kirkus
Advertisement