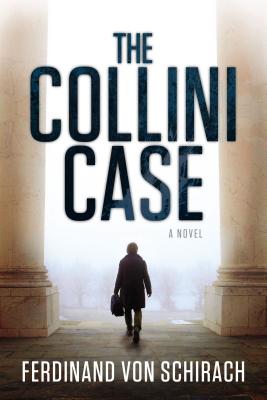 The Collini Case (Hardcover)
Viking Books, 9780670026524, 190pp.
Publication Date: August 1, 2013
* Individual store prices may vary.
Description
The internationally bestselling courtroom drama centering on a young German lawyer and a case involving World War II
A bestseller in Germany since its 2011 release--with rights sold in seventeen countries--"The Collini Case "combines the classic courtroom procedural with modern European history in a legal thriller worthy of John Grisham and Scott Turow.
Fabrizio Collini is recently retired. He's a quiet, unassuming man with no indications that he's capable of hurting anyone. And yet he brutally murders a prominent industrialist in one of Berlin's most exclusive hotels.
Collini ends up in the charge of Caspar Leinen, a rookie defense lawyer eager to launch his career with a not-guilty verdict. Complications soon arise when Collini admits to the murder but refuses to give his motive, much less speak to anyone. As Leinen searches for clues he discovers a personal connection to the victim and unearths a terrible truth at the heart of Germany's legal system that stretches back to World War II. But how much is he willing to sacrifice to expose the truth?
About the Author
Ferdinand Von Schirach is one of Germany's most prominent defense lawyers and a prolific author. His short story collections, "Crime "and "Guilt," were instant bestsellers in Germany and have been translated in more than thirty territories. He lives in Berlin.
Praise For The Collini Case…
"A magnificent storyteller" – Der Spiegel
 
"A miracle of purpose and precision that leaves most bloated thrillers on the starting blocks." – Financial Times 
 
"Everything about Ferdinand von Schirach and The Collini Case… is extraordinary." – Sunday Times (London)
 
"Terrific" – Elle (Germany)
 
"Von Schirach has a style that is elegant, precise and lean." – The Toronto Star
 
"Not just entertaining but historically significant" – Library Journal
 
"The pleasures of the book are its particulars: of the law and how it is practiced in Germany, the anecdotes that give agency and motive to the characters, fascinating tidbits about detonators, the description of an autopsy. This is the stock and trade of crime fiction. All the conventions—even a love interest—are present; a regular reader will check boxes off a list, and yet this book works magic." – Kirkus
 
"But the way Leinen digs for facts… animate what is a tight-lipped but involving mystery." – Booklist
 
"The Collini Case takes off running and, without manipulation or stunts other than a brilliantly orchestrated plot, proceeds to tell a whopper of a tale." – ShelfAwareness
 
"This certainly isn't a comfortable story, but it is an important one… and like all the best murder mysteries, this one has a twist." – The Spectator (UK)
 
"Don't tell John Grisham but legal dramas don't actually need to be gratuitously cliffhanger-packed, 4,000 page affairs… Von Schirach's economy of writing and knowledge of his subject are key to The Collini Case's success." – Metro (UK)
 
"…Extremely persuasive. The trial scenes are excellent." – The Scotsman
 
"This is a small gem – sly, trenchant and provocative, none of its conclusions foregone." – The Guardian
or
Not Currently Available for Direct Purchase