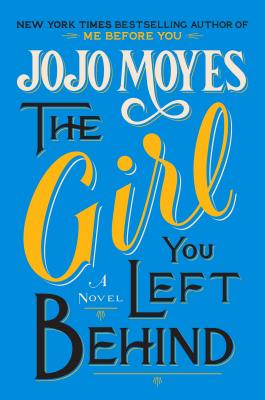 The Girl You Left Behind
Hardcover

* Individual store prices may vary.
Other Editions of This Title:
Digital Audiobook (9/26/2012)
Digital Audiobook (8/19/2013)
Paperback (6/24/2014)
Paperback (9/8/2020)
Paperback, Large Print (7/4/2014)
Prebound (6/24/2014)
Paperback, Vietnamese (10/1/2018)
CD-Audio (7/12/2016)
Hardcover, Large Print (9/4/2013)
September 2013 Indie Next List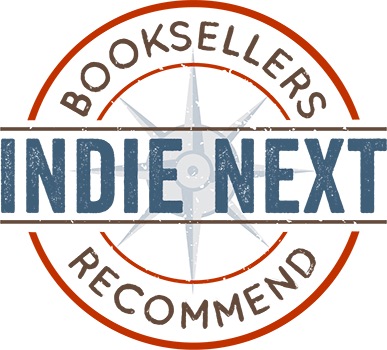 "Sophie LeFevre's husband was sent off to fight in World War I, leaving her with only a portrait he'd painted of her, a portrait that drew the eye of the Kommandant. 90 years later, that portrait, titled The Girl You Left Behind, hangs in Liv Halston's house, a wedding gift from her late husband. When descendants of the artist claim ownership of the painting and demand restitution, Liv's life becomes a battle, both legal and emotional, as she fights to keep Sophie's portrait and find out everything she can about Sophie herself and what happened to her, feeling somehow as though it can help Liv figure out where her own life is going. This book is just as character-driven as Me Before You, with an interesting historical focus. -Melissa Oates, Fiction Addiction"
— Melissa Oates, Fiction Addiction, Greenville, SC
View the List
Description
Look out for Jojo's new book, Paris for One and Other Stories, available now.
From the New York Times bestselling author of Me Before You and After You, a spellbinding love story of two women separated by a century but united in their determination to fight for what they love most.
Jojo Moyes's bestseller, Me Before You, catapulted her to wide critical acclaim and has struck a chord with readers everywhere. Hopelessly and hopefully romantic (Chicago Tribune), Moyes returns with another irresistible heartbreaker that asks, Whatever happened to the girl you left behind?
France, 1916: Artist Edouard Lefevre leaves his young wife, Sophie, to fight at the front. When their small town falls to the Germans in the midst of World War I, Edouard's portrait of Sophie draws the eye of the new Kommandant. As the officer's dangerous obsession deepens, Sophie will risk everything her family, her reputation, and her life to see her husband again.
Almost a century later, Sophie's portrait is given to Liv Halston by her young husband shortly before his sudden death. A chance encounter reveals the painting's true worth, and a battle begins for who its legitimate owner is putting Liv's belief in what is right to the ultimate test.
Like Sarah Blake's The Postmistress and Tatiana de Rosnay's Sarah's Key, The Girl You Left Behind is a breathtaking story of love, loss, and sacrifice told with Moyes's signature ability to capture our hearts with every turn of the page.
Praise For The Girl You Left Behind…
Praise for THE GIRL YOU LEFT BEHIND:

"Vibrant and gripping."
—People Magazine (***)

"Jojo Moyes expertly weaves a bittersweet tale in this irresistible novel, taking careful interest in the dark corners that exist within great love stories, and the trickiness of simple happy endings. A-"
—Entertainment Weekly

"Moyes writes delicious plots, with characters so clearly imagined they leap off the pages in high-definition prose. . . . Clever plot turns make for a satisfying ending . . .  Moyes brings fresh strokes to this story about the power of art and love to transcend what imprisons us. Romantics looking for a story set amid the politics of plundered art couldn't do much better than The Girl You Left Behind."
—USA Today (3 1/2 stars)

"Jojo Moyes builds on her strengths in this moving and accomplished new novel. As she did in the best-selling Me Before You, she asks readers to think in fresh ways about a morally complex issue. . . . The Girl You Left Behind is strong, provocative, satisfying fiction.
—The Washington Post

"'In this moving paean to daring, determination and perspicacity, Moyes keeps the reader guessing down to the last hankie."
—Los Angeles Times

"Good storytelling."
—New York Daily News

"In her latest heart tugger, Jojo Moyes deftly weaves the story of newlyweds in WWI France with that of a young widow in today's London."
—Parade

"Lovely and wry, Moyes's newest is captivating and bittersweet."
—Publishers Weekly (starred review)

"Moyes (Me Before You) has created a riveting depiction of a wartime occupation that has mostly faded from memory. Liv and Sophie are so real in their faults, passion, and bravery that the reader is swept along right to the end. This one is hard to put down!"
—Library Journal (starred review)

"Moyes (Me Before You, 2012) writes with such clarity that one can almost see the eponymous 100-year-old painting at the center of her wonderful new novel. . . .  an uncommonly good love story."
—Booklist

Praise for ME BEFORE YOU:

"When I finished this novel, I didn't want to review it: I wanted to reread it. . . . Moyes's story provokes tears that are redemptive, the opposite of gratuitous. Some situations, she forces the reader to recognize, really are worth crying over. . . . with Lou and Will she has created an affair to remember."
—New York Times Book Review, Liesl Schillinger

"An unlikely love story . . . To be devoured like candy, between tears."
—O, The Oprah Magazine

"After finishing Jojo Moyes' Me Before You, you grasp why the novel, a word-of-mouth sensation from Britain, has been sold to 28 countries. . . . by turns funny and moving but never predictable."
—USA Today (****)

"Funny, surprising and heartbreaking, populated with characters who are affecting and amusing . . . This is a thought-provoking, thoroughly entertaining novel that captures the complexity of love"
—People Magazine

"READ IT AND WEEP: Heartbreak collides with humor in Jojo Moyes's Me Before You, about the romance between a quadriplegic and his hired caregiver."
—Good Housekeeping

"Masterful . . . a heartbreaker in the best sense . . . ME BEFORE YOU is achingly hard to read at moments, and yet such a joy."
—New York Daily News

"Jojo Moyes has written the perfect modern love story.  You will be astonished at what you feel, and what you hope for when you are forced to face the possibility of your own dreams. It's that good. Read it now."
—Adriana Trigiani, New York Times bestselling author of The Shoemaker's Wife

"ME BEFORE YOU is a delicious surprise—funny and hopeful and heartbreaking, the kind of story that will keep you turning pages into the night. Lou Clark and Will Traynor will capture your heart and linger there long after their story has ended."
—Eleanor Brown, New York Times bestselling author of The Weird Sisters

"Some books make you stop and think, compel you to examine your own take on life or your position or stand on an issue.  Jojo Moyes' ME BEFORE YOU will surprise you—it is impossible not to put yourself in the characters' shoes and you will find yourself thinking about the choices you might make if life changed in an instant.  I loved it."
—Lee Woodruff, New York Times bestselling author of Those We Love Most

"A lovely novel, both nontraditional and enthralling."
—Publishers Weekly, starred review

"Moyes' latest is made heartwarming, thanks to the vibrancy of its main characters, both of whom will keep readers on their toes with their chemistry and witty repartee. . . .humorous and romantic through and through."
—Booklist

"Moyes' twisting, turning, heartbreaking novel raises provocative moral questions while developing a truly unique relationship between two people brought together by chance. With shades of David Nicholls' beloved One Day, Me Before You is the kind of book you simply can't put down—even when you realize you don't want to see it end. . . . A big-hearted, beautifully written story that teaches us it is never too late to truly start living."
—BookPage
Pamela Dorman Books, 9780670026616, 384pp.
Publication Date: August 20, 2013
About the Author
Jojo Moyes is the New York Times bestselling author of One Plus One, The Girl You Left Behind, Honeymoon in Paris, Me Before You, The Last Letter from Your Lover, The Ship of Brides, and Silver Bay. Moyes writes for a variety of newspapers and magazines. She is married to Charles Arthur, technology editor of The Guardian. They live with their three children on a farm in Essex, England."
or
Not Currently Available for Direct Purchase