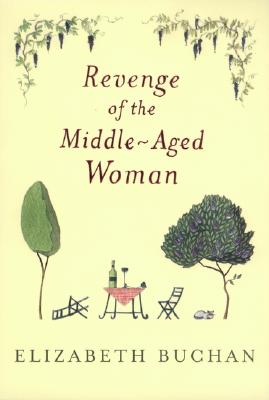 Revenge of the Middle-Aged Woman (Hardcover)
Viking Adult, 9780670032068, 352pp.
Publication Date: February 10, 2003
* Individual store prices may vary.
or
Not Currently Available for Direct Purchase
Description
For twenty-five years, Rose Lloyd has juggled marriage, motherhood, and career with remarkable success. It has been a life of family picnics, books and wine, a cherished house, and her own exquisitely designed garden sunny and comfortable. But then the carefully managed life to which Rose has become accustomed comes crashing down around her when over the course of a few days her marriage and her career both fall apart.
Can Rose, whose anguish is barely softened by the ministrations of friends and grown children with their own problems, ever start over? Not easily. But it's amazing what prolonged reflection, the slimming effect of a lost appetite, a new slant on independence (and a little Parisian lingerie) will do. Especially when an old flame suddenly reappears.
Full of humor, clever insight, and a whimsical sense of the absurd, Revenge of the Middle-Aged Woman is an irresistible and finely written fantasy for anyone who ever wondered what a certain age would look like from beyond the looking-glass-and who will find it ripe with promise that the best days are yet to come.
About the Author
Elizabeth Buchan is the author of several highly acclaimed and bestselling books of fiction, including the bestselling Revenge of the Middle-Aged Woman, The Good Wife Strikes Back, Everything She Thought She Wanted, and Consider the Lily.
Praise For Revenge of the Middle-Aged Woman…
"This 'Middle-Aged' woman's revenge is delightfully dishy.  The 'revenge' in the title has little to do with getting back at people.  Rather, Buchan celebrates the patience and wisdom that only age brings.  While middle-aged women will relish the novel, it's a cautionary tale for husbands with eyes glued to the pertly twitching buttox of that office minx.  Beware.  Better that aging first bride than the girlish tendril you seduced. She just might start craving what you thought you had escaped..." —USA Today



"Middle-aged or not, readers will find this book funny and sad, serious and light.  Bottom line: Get REVENGE." —People (Page-turner of the Week)



"Revenge of the Middle-Aged Woman is an eye-catcher of the first degree—even if most of those eyes are starting to disappear into the folds of their faces.... I raced through [the book] like a woman two weeks late for her hair-color appointment...[it] is a guilty pleasure." —Rocky Mountain News



"It would be easy to turn Rose's story into a fantasy of revenge, like Fay Weldon's "The Life and Loves of a She-Devil," or a feminist awakening along the lines of "The Women's Room," by Marilyn French. But what makes Buchan's take on the situation so appealing is that she sidesteps the expected plot devices. It takes more than misfortune, even if it is extreme, to change the basics of character. Rose never has been the kind of woman to brood on her hurts or to nurse a desire for revenge. It wouldn't be realistic for her anger and hurt to drive her in that direction now. Buchan skillfully brings the reader into Rose's days, and while there is anger there is also sadness, memories both bitter and sweet, and worries about the future.... Revenge of the Middle-Aged Woman is not about revenge as much as it is about change. It is a nicely written piece of chick lit that ends up being thought-provoking in its restraint.... This is a novel that is about a three-dimensional woman, not a stereotype, and she's a character that grows on the reader while she grows into a new stage of her life." —Denver Post



"The revenge of an abandoned spouse is a dish best served in the company of her or his long-lost love. And in fairy tales (or novels such as Elizabeth Buchan's Revenge of the Middle-Aged Woman) that's exactly what happens." —Minneapolis Star Tribune



"An excellent story…strong, imaginative power…wonderful atmosphere" —Joanna Trollope



"A gorgeously well-written tale: funny, sad, sophisticated" —Independent


Advertisement