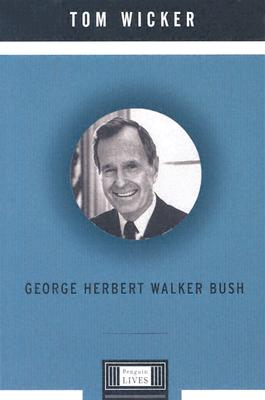 George Herbert Walker Bush (Hardcover)
Lipper, 9780670033034, 228pp.
Publication Date: May 3, 2004
* Individual store prices may vary.
Description
No one is more qualified to give a fully rounded, objective portrait of our forty-first president than Tom Wicker. A political correspondent for The New York Times for more than thirty years, Wicker was a first-hand witness to and reporter of George H. W. Bush's political rise and presidential reign. In George Herbert Walker Bush, Wicker provides a richly drawn and succinct overview of Bush from his New England roots, his decorated service in World War II, and his successful oil businesses to his shift to politics and rapid rise within the Republican party. As he describes changes within the Republican party in recent decades, Wicker charts Bush's career, including in-depth analysis of his campaign tactics and his gift for creating friendships and inspiring loyalty which, Wicker argues, has been the key to Bush's success. The result is a fascinating, timely glimpse into one of the most powerful families in America today, complete with insights into the current reign of George W. Bush, the continued legacy of the Bush family, and contemporary American politics.
About the Author
Tom Wicker covered American politics at The New York Times from 1960 to the early 1990s, when he succeeded Arthur Krock as writer of the In the Nation column. He is the author of several books of nonfiction, including One of Us: Richard Nixon and the American Dream, and JFK and LBJ, as well as several novels."
or
Not Currently Available for Direct Purchase