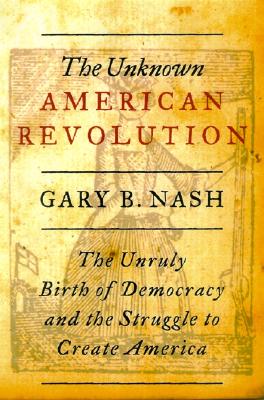 The Unknown American Revolution: The Unruly Birth of Democracy and the Struggle to Create America (Hardcover)
The Unruly Birth of Democracy and the Struggle to Create America
Viking Adult, 9780670034208, 544pp.
Publication Date: June 23, 2005
* Individual store prices may vary.
or
Not Currently Available for Direct Purchase
Description
In the rows of august marble busts that commemorate the American Revolution, we have lost sight of the true radical spirit of the longest and most disruptive upheaval in our history, argues distinguished American historian Gary B. Nash. In this brilliant reexamination of the swirl of ideology, grievance, outrage, and hope that animated the revolutionary decades, Nash demonstrates that though the Founding Fathers led the charge, the energy to raise a revolt emerged from all classes and races of American society. Millennialist preachers and enslaved Africans, frontier mystics and dockside tars, disgruntled women and aggrieved Indians--all had their own fierce vision of what an independent America could and should be. According to Nash, the American Revolution was truly a people's revolution, a civil war at home as well as an armed insurrection against colonial control.
In this ideal companion volume to Howard Zinn's classic A People's History of the United States, Nash re-creates the heady and often-violent excitement that convulsed American lives during the last three decades of the eighteenth century and presents a unique look at the struggle to create a new country.
Advertisement