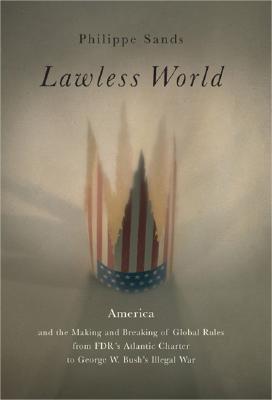 Lawless World: America and the Making and Breaking of Global Rules from FDR's Atlantic Charterto George W. Bush's Illegal War (Hardcover)
America and the Making and Breaking of Global Rules from FDR's Atlantic Charterto George W. Bush's Illegal War
Viking Adult, 9780670034529, 352pp.
Publication Date: October 20, 2005
* Individual store prices may vary.
or
Not Currently Available for Direct Purchase
Description
Sixty years ago, the United States and Great Britain spearheaded efforts to create a new world order based on international rules. Today these two nations are leading the charge to disregard the very global safeguards they once fought to establish. In this eye-opening book, international lawyer Philippe Sands explains why this radical policy shift has occurred and how it will affect twenty-first-century world politics.
Using the events of September 11 and the subsequent "war on terror" as justification, the Bush administration has turned its back on many international agreements governing basic human rights, war, torture, the environment, and free trade, with Tony Blair often colluding. Focusing on watershed events such as the repudiation of the Kyoto Protocol and the abuses at Guant
Advertisement