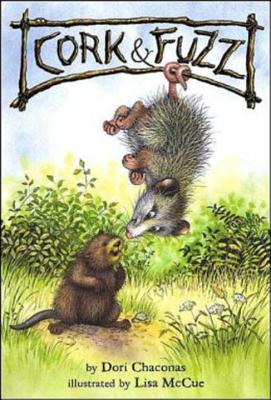 Cork and Fuzz (Hardcover)
Viking Books for Young Readers, 9780670036028, 32pp.
Publication Date: March 3, 2005
Description
Cork is a muskrat. Fuzz is a possum. From their first meeting in a hollow log to playing pin-the-tail-on-the-turtle, from collecting rocks to dodging falling pinecones, Cork and Fuzz are always up to something unusual. The gentle humor and simple story will entertain beginning readers, while warm, expressive illustrations add just the right amount of visual cues to help them along.
About the Author
Dori Chaconas was born in Milwaukee, Wisconsin in 1938. The second child in a family of seven, Dori fell into the role of storyteller, nursery rhyme singer, and general entertainer for her siblings. She claims she learned about story pacing early. If the story action lagged, her fidgety audience would either scatter or start a poking war.She has been married to Nick, her high school sweetheart, for 44 years. Everyone says the romance will last. They raised four daughters, and are now enjoying three grandsons--especially Grandpa, having been outnumbered by women all those years.When their daughters were young, Dori wrote for them. She published three picture books and more than fifty stories in children's magazines. In the 70's, her interest turned to yarn embroidery design and she sold designs to major needlework companies and national magazines.In 1997, Dori started writing stories again, partly to keep her grandsons from fidgeting or starting poking wars. Her stories reflect the warmth of family life. Dori gives credit to her parents for giving her a strong sense of family, and to her children and grandchildren for keeping it alive.
Advertisement