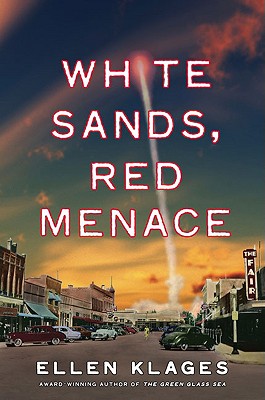 White Sands, Red Menace (Hardcover)
Viking Juvenile, 9780670062355, 352pp.
Publication Date: October 2, 2008
Other Editions of This Title:
Paperback (4/1/2010)
* Individual store prices may vary.
Winter 2009 Kids' List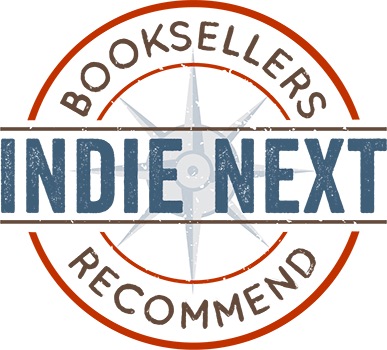 "In the sequel to The Green Glass Sea, we find Dewey living with her friend Suze's family in the aftermath of the atomic bomb. Suze's dad works to develop rockets that will someday go to the moon, and her mom belongs to a scientists' organization trying to limit the proliferation of weapons. Against this backdrop, both Suze and Dewey try to fit into small-town life, struggling to find where the smart girls fit in and to define their family. A fantastic sequel or an enjoyable stand-alone novel -- take your pick!"
— Cathy Berner, Blue Willow Bookshop, Houston, TX
View the List
Description
It is 1946, and the events of "The Green Glass Sea" have changed the world?and Dewey Kerrigan's life. She's now living near the White Sands Missile Range in New Mexico with the Gordon family. Dr. Gordon is working on rockets that will someday go to the moon; Mrs. Gordon is working on stopping the Bomb. Meanwhile, Dewey and her ?sister, ? Suze, share secrets, art, and science as they adjust to high school in an isolated desert town. Then, like a different kind of dropped bomb, Dewey's long-lost mother, Rita Gallucci, reappears in their lives. And she wants to take her daughter away.
About the Author
Ellen Klages was born a in Columbus, Ohio. She graduated from the University of Michigan with a degree in Philosophy. It teaches you to ask questions and think logically, which are useful skills for just about any job. she says. But when I looked in the Want Ads under P, no philosophers. I ve been a pinball mechanic, a photographer, and done paste-up for a printer. I ve lived in San Francisco most of my adult life. The city wears its past in layers, glimpses of other eras visible on every street. I love to look through old newspapers and photos, trying to piece together its stories. I was at the Exploratorium, a hands-on science museum, working as proofreader, when they were looking for a science writer to do a children s science activity book. No science background, but I convinced my boss that in order to translate from a PhD physicist, I had to ask lots of questions, just like a curious kid. I got the job. My desk was covered with baking soda, Elmer s glue, balloons, soap bubbles, and dozens of other common objects that became experiments, and the office echoed with the Science-at-Home team saying, Wow! Look at this! My co-writer, Pat Murphy, a science-fiction author, encouraged me to write stories of my own. I ve now sold more than a dozen. Basement Magic, a fairy tale set at the beginning of the Space Age, won the Nebula Award in 2005.The Green Glass Sea is not science fiction, but it is fiction about science. And history and curiosity. Ellen Klages lives in San Francisco. The Green Glass Sea is her first novel. "
or
Not Currently Available for Direct Purchase