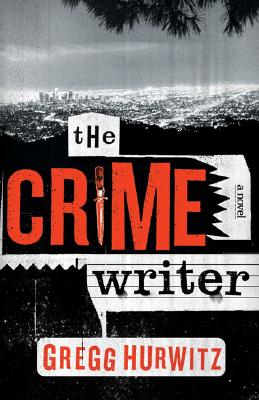 The Crime Writer
Hardcover

* Individual store prices may vary.
Other Editions of This Title:
Digital Audiobook (6/30/2007)
Description
Drew Danner , an L.A.-based crime novelist, awakens in a hospital bed with a scar on his head, blood under his nails, and a cop by his side. Accused of murdering his ex-fiancée, Drew has no memory of the crime but reconstructs the story the only way he knows how—as a novel. As he searches the dark corridors of his life and the city he loves, another young woman is similarly murdered and Drew must confront the very real possibility of his own guilt. A thrilling piece of contemporary L.A. noir, The Crime Writer is sure to boost Hurwitz's profile as one of the coming masters of the genre.
Viking Adult, 9780670063215, 320pp.
Publication Date: July 19, 2007
Do you think it's possible for someone to commit murder and not remember it?
Drew admitted that he knew about the tumor months before the night Genevieve died and was warned he could have a seizure while driving his car, thus endangering innocent lives. How much is Drew responsible for what happened subsequently?
Discuss the role that Drew's celebrity played in his trial and what happened afterward. In what ways did it help or hinder him?
Drew is helped by his connections in law enforcement—Cal Unger, Lloyd Wagner. Do you believe it's ethical for the police to consult on fictional crimes that may inspire actual criminals?
Sitting at home on his deck, Drew takes an imaginary tour of the city he both loves and hates. In what ways could this story happen only in LA?
Katherine Harriman, the prosecuting attorney in Drew's case, tells him, "You can never arrive at the truth. . . . The facts are only the raw material, not the finished product." Do you agree or disagree? Why?
After Kasey Broach's death, Detectives Kaden and Delvechio tell Drew that they're not even looking for another suspect because they know he's guilty. Do you think this is a reasonable conclusion for two police detectives to draw? Why or why not?
When Drew disapproves of Junior Delgado's tagging, he retorts, "What would you do if your art was illegal? Stop doin' it?" Do you feel that Junior should stop painting graffiti just because the law tells him it's wrong?
Drew's relationship with Genevieve ended because she was too emotionally damaged. Do you think he would have been attracted to a woman like Caroline before the trial? How have his experiences changed him?
or
Not Currently Available for Direct Purchase