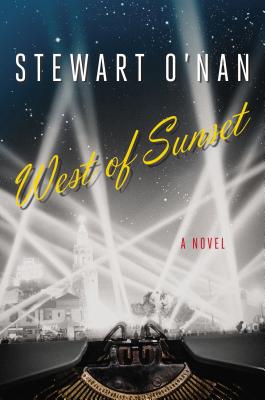 West of Sunset
Hardcover

* Individual store prices may vary.
Other Editions of This Title:
Paperback (12/29/2015)
January 2015 Indie Next List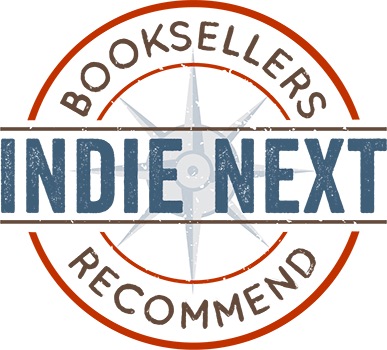 "This novel begins after F. Scott Fitzgerald and his wife Zelda have streaked across the Jazz Age sky like bright, shiny shooting stars. Scott is in Hollywood working as a script doctor and shakily holding on to sobriety; Zelda is in a mental hospital clinging to sanity just as tenuously. Unaccustomed to the workaday world, Scott struggles to prove his worth in Hollywood by showing up to work on time, paying his bills, and living a life of quiet desperation. Gone are the days of wine and roses; Scott must now learn to live as if there is a tomorrow. O'Nan offers a subtle portrait of an American icon as an ordinary man attempting to redefine himself after nearly losing it all."
— Kerry Spaulding, University Book Store, Mill Creek, WA
View the List
Description
A rich, sometimes heartbreaking (Dennis Lehane) novel of F. Scott Fitzgerald's last years in Hollywood
Look out for City of Secrets coming from Viking on April 26, 2016

In 1937, F. Scott Fitzgerald was a troubled, uncertain man whose literary success was long over. In poor health, with his wife consigned to a mental asylum and his finances in ruins, he struggled to make a new start as a screenwriter in Hollywood. By December 1940, he would be dead of a heart attack.
Those last three years of Fitzgerald's life, often obscured by the legend of his earlier Jazz Age glamour, are the focus of Stewart O Nan's gorgeously and gracefully written novel. With flashbacks to key moments from Fitzgerald's past, the story follows him as he arrives on the MGM lot, falls in love with brassy gossip columnist Sheilah Graham, begins work on The Last Tycoon, and tries to maintain a semblance of family life with the absent Zelda and daughter, Scottie.
Fitzgerald's orbit of literary fame and the Golden Age of Hollywood is brought vividly to life through the novel's romantic cast of characters, from Dorothy Parker and Ernest Hemingway to Humphrey Bogart. A sympathetic and deeply personal portrait of a flawed man who never gave up in the end, even as his every wish and hope seemed thwarted, West of Sunset confirms O Nan as possibly our best working novelist (Salon).
Viking, 9780670785957, 304pp.
Publication Date: January 13, 2015
About the Author
STEWART O NAN is the author of fourteen previous novels, including The Odds; Emily, Alone; A Prayer for the Dying; and Snow Angels, as well as several works of nonfiction, including, with Stephen King, the bestselling Faithful. His novel Last Night at the Lobster was a national bestseller and finalist for the Los Angeles Times Book Prize. He was born and raised in Pittsburgh where he lives with his family."
Stewart O'Nan chooses to begin West of Sunset, not with Scott's arrival in Hollywood, but with a meeting between Scott and Zelda. What does his story gain from this subtle and interesting choice?
O'Nan uses a variety of details to evoke the madness and absurdity of Hollywood culture. What images did you find most effective in this regard, and why?
What is the significance of the novel's title, and how does that title bear upon the ensuing action?
Based on what you have read in West of Sunset, do you consider F. Scott Fitzgerald a brave man, a coward, or a bit of both? Explain your reaction.
Some have seen West of Sunset as, above all, a love story. If this is correct, who or what is the true object of Scott's love: Zelda? Sheilah? Himself? Someone or something else? Discuss your answer.
O'Nan writes of Fitzgerald, "He was a poor boy from a rich neighborhood, a scholarship kid at boarding school, a Midwesterner in the East, an easterner out West" (pg. 208). Do you accept the idea that a Princeton man who is friends with Hemingway, Bogart, and Dorothy Parker can still claim to be an outsider? Why or why not?
Fitzgerald wonders whether he has mistaken oblivion for joy (pg. 166). How is it possible to confuse the two?
In West of Sunset, Fitzgerald, a superb novelist and sparkling writer of short stories, tries to make it as a screenwriter, an artistic milieu in which he seems desperately out of water. Why, apart from money, does he attempt this seemingly doomed transformation? Why might a writer who is so successful in one idiom fail so miserably in another?
The real Fitzgerald once wrote, "The two basic stories of all times are 'Cinderella' and 'Jack the Giant Killer'—the charm of women and the courage of men." Was he correct? Does O'Nan's novel undermine or confirm Fitzgerald's statement?
In West of Sunset, Hemingway accuses Fitzgerald of betraying his gift. Is it his gift that Scott most significantly betrays, or someone or something else? What?
What do you think is Stewart O'Nan's most penetrating insight into the life of a professional writer?
Compare Zelda and Sheilah. What does each woman represent in Fitzgerald's life? Why does he seem to need them both?
Imagine that you are Scottie Fitzgerald. What would you most want from your parents that they are not giving you? Would there be anything you could do to try to get it?
Fitzgerald, a Midwesterner by birth, seems caught between the American East and the American West. What does each offer that the other denies him, and in which of the two places does he more naturally belong? Why?
Coverage from NPR
or
Not Currently Available for Direct Purchase