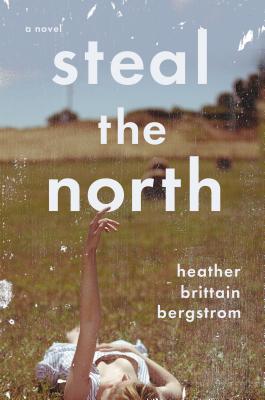 Steal the North (Hardcover)
Viking Books, 9780670786183, 320pp.
Publication Date: April 10, 2014
* Individual store prices may vary.
Description
A novel of love in all its forms: for the land, for family, and the once-in-a-lifetime kind that catches two people when they least expect it
Emmy is a shy, sheltered sixteen-year-old when her mom, Kate, sends her to eastern Washington to an aunt and uncle she never knew she had. Fifteen years earlier, Kate had
abandoned her sister, Beth, when she fled her painful past and their fundamentalist church. And now, Beth believes Emmy's participation in a faith healing is her last hope for having a child.
Emmy goes reluctantly, but before long she knows she has come home. She feels tied to the rugged landscape of coulees and scablands. And she meets Reuben, the Native American boy next door.
In a part of the country where the age-old tensions of cowboys versus Indians still play out, theirs is the kind of magical, fraught love that can only survive with the passion and resilience of youth. Their story is mirrored by the generation before them, who fears that their mistakes are doomed to repeat themselves in Emmy and Reuben. With Louise Erdrich's sense of place and a love story in the tradition of Water for Elephants, this is an atmospheric family drama in which the question of home is a spiritual one, in which getting over the past is the only hope for the future.
About the Author
Heather Brittain Bergstrom has won fiction awards from The Atlantic Monthly, The Chicago Tribune, Narrative Magazine, and others, and a story was named a distinguished and notable story for The Best American Short Stories in 2010. Her short fiction has been published in several literary journals and anthologies. She holds an MFA in creative writing. She is from eastern Washington and now resides in northern California.
Praise For Steal the North…
"Bergstrom's magnetic debut resonates on several levels, but first and foremost it is a poignant story of the love between two mismatched teens. The reader becomes involved in this thoroughly engaging first novel's denouement because of how perceptively Bergstrom has drawn her central characters."
—Booklist, starred review

"A heartrending exploration of longing, loyalty and love. With palpable sympathy, Bergstrom captures the rugged and desolate atmosphere of eastern Washington and the distinctive people who call that place home." 
—Christina Schwarz, bestselling author of Drowning Ruth and The Edge of the Earth

"Heather Brittain Bergstorm's debut Steal the North is one of those rare novels that has everything. It's about family, the ties that bind us no matter how hard we sometimes try to escape. It's about love: between mothers and daughters, between sisters, between men and women--most memorably between a young Native American man and a white Californian girl, a Romeo and Juliet story on an eastern Washington reservation. Most of all, it has a rich sense of place, of how we find our homes in the soil, in our roots, in the places we've left and in other people. This is a resonant, powerfully moving novel."
—Jenna Blum, New York Times bestselling author of Those Who Save Us and The Stormchasers

"A shimmering debut about the ties that bind, and the bonds that save us, especially when we least expect it. Shattering, romantic, and deeply profound, (and how many books can claim such adjectives?) Bergstrom's novel lays a dazzlingly original claim to the unpredictable landscape of the human heart."
—Caroline Leavitt, New York Times bestselling author of Is This Tomorrow and Pictures of You
 
"In Steal The North, Heather Brittain Bergstrom has written the kind of debut novel one longs to read—full of crooked fates, hopeful hearts, and the bitten courage it takes to thrive—a tale, ultimately, of redemption."
—Carol Edgarian, New York Times bestselling author of Three Stages of Amazement

"A sweeping debut novel of love and faith, tragedy and redemption, and above all, the meaning of home.  Bergstrom has captured the spirit of the American west as well as the complicated ties between mothers and daughters, between sisters, and especially the all-consuming bond of first love.  Unforgettable."
—Kathleen Grissom, New York Times bestselling author of The Kitchen House

"Heather Brittain Bergstrom's visceral first novel, a story of love too powerful to die, haunts me.  Steal the North stole my heart."
—Sandra Dallas, New York Times bestselling author of Fallen Women
 
"Steal the North is out to steal our hearts.   An intimate look at the struggles of love and hard choices: whether to run away or face life full on.  Bergstrom allows us to see both sides of big choices—following one's heritage, religion, family, true love, or breaking away to find one's own path." 
—Sarah Willis, author of Some Things That Stay
 
"Nothing short of magical. A chorus of beguiling voices gifts us both a swoon-worthy story of first love, and a smart, addictive family drama. Bergstrom's considerable talent is evident in every page, every line."
—Samuel Park, author of This Burns My Heart
 
"In Steal the North, Heather Brittain Bergstrom has created a richly detailed, emotionally intricate love story set in the windswept scablands of Eastern Washington. Steeped in the myth of the land and the lore of family, and exploring questions of love and faith, this novel is sexy, raw, and heartbreaking."
—Keija Parssinen, author of The Ruins of Us
or
Not Currently Available for Direct Purchase