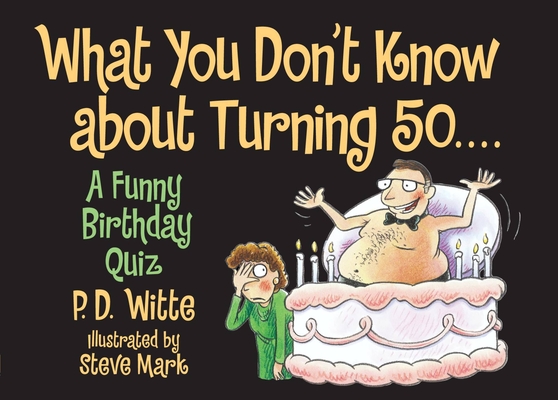 What You Don't Know about Turning 50 (Paperback)
Meadowbrook Press, 9780671317737, 128pp.
Publication Date: November 1, 1999
* Individual store prices may vary.
Description
A funny 50th birthday quiz
Q: Is 50 too young to be worried about bladder control problems?
A: Depends.
Q: How can you increase the heart rate of your 50-year-old husband?
A: Tell him you're pregnant.
Here is an outrageous quiz that can ease the pain of turning 50 and provide entertainment for any 50th birthday party. Keep those bifocals handy.
About the Author
P. D. Witte is a rare bird: a lawyer with a sense of humor. He's a freelance writer who lives in San Francisco, California. Steve Mark is an illustrator from Minneapolis, Minnesota.