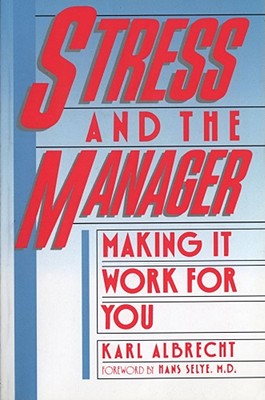 Stress and the Manager (Paperback)
Touchstone, 9780671628239, 336pp.
Publication Date: August 29, 1986
Other Editions of This Title:
Paperback (12/17/2008)
* Individual store prices may vary.
About the Author
Karl Albrecht is a respected management consultant and executive adviser, strategic thinker, futurist, author, dynamic speaker, and an innovator whose contributions seem to defy labels, categories, and pigeonholes. He is the author of more than twenty books and many articles on professional achievement, organizational performance, and business strategy. His writings include Social Intelligence: the New Science of Success; Practical Intelligence: the Art and Science of Common Sense; the Mindex Thinking Style Profile; and The Social Intelligence Profile.