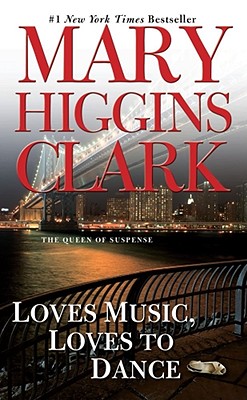 Loves Music, Loves to Dance (Paperback)
Pocket Books, 9780671758899, 336pp.
Publication Date: March 1, 1992
* Individual store prices may vary.
Description
New York's trendy magazines are a source of peril when a killer enacts a bizarre dance of death, using the personal ads to lure his victims...
After college, best friends Erin Kelley and Darcy Scott move to the city to pursue exciting careers; Erin is a promising jewelry designer, Darcy finds success as a decorator. On a lark, Darcy persuades Erin to help their TV producer friend research the kinds of people who place personal ads. It seems like innocent fun...until Erin disappears.
Erin's body is found on an abandoned Manhattan pier -- on one foot is her own shoe, on the other, a high-heeled dancing slipper. Soon after, startling communiques from the killer reveal that Erin is not the first victim of this "dancing shoe murderer." And, if the killer has his way, she won't be his last. Next on his death list is Darcy.
About the Author
The #1 New York Times bestselling author Mary Higgins Clark has written thirty-seven suspense novels, four collections of short stories, a historical novel, a memoir, and two children's books. With her daughter Carol Higgins Clark, she has coauthored five more suspense novels, and also wrote The Cinderella Murder, All Dressed in White, The Sleeping Beauty Killer, and Every Breath You Take with bestselling author Alafair Burke. More than one hundred million copies of her books are in print in the United States alone. Her books are international bestsellers.
or
Not Currently Available for Direct Purchase