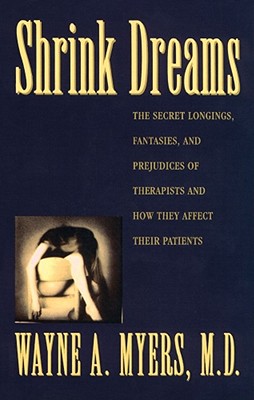 Shrink Dreams
Paperback

* Individual store prices may vary.
Description
Addressing himself to both general and professional audiences, a practicing psychotherapist and professor of psychiatry at Cornell Medical Center's Payne Whitney Psychiatric Center in Manhattan examines countertransference, the feelings and fantasies awakened in the therapist by the patient that almost invariably interfere with the healing process of therapy. In highly readable chapters with such titles as "The Dream of Rescuing a Damsel in Distress'" or "The Dream of Having the Perfect Child," Myers offers accounts drawn from his 30 years as a supervising therapist in which other therapists have sought his help in dealing with troublesome cases. Urging practicing therapists to complete their own psychoanalytically based therapy in order to better understand the impact of their past on their responses to and treatment of patients, Myers also encourages patients to question therapists about their training. While the chapters have a schematic sameness and some of his interpretations seem pat, Myers's observations serve both audiences well. Psychotherapy Book Club alternate.

—Publishers Weekly
Touchstone, 9780671866778, 256pp.
Publication Date: August 9, 1993