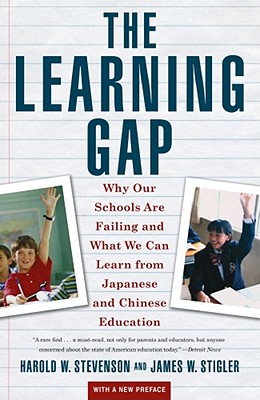 Learning Gap: Why Our Schools Are Failing and What We Can Learn from Japanese and Chinese Educ (Paperback)
Why Our Schools Are Failing and What We Can Learn from Japanese and Chinese Educ
Simon & Schuster, 9780671880767, 240pp.
Publication Date: January 1, 1994
Description
This urgent appeal to policymakers, educators, and parents "is a comprehensive report on five different studies . . . the authors explore the differences between Asian and American school systems and outline what the United States can learn from these cultures" (The Christian Science Monitor).

Advertisement