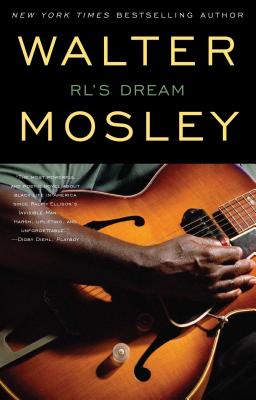 R L'S Dream (Paperback)
Washington Square Press, 9780671884284, 272pp.
Publication Date: July 1, 1996
* Individual store prices may vary.
Description
Soupspoon Wise is dying on the unforgiving streets of New York City, years and worlds away from the Mississippi delta, where he once jammed with blues legend Robert "RL" Johnson. It was an experience that burned indelibly into Soupspoon's soul -- never mind that they said RL's gift came from the Devil himself. Now it's Soupspoon's turn to strike a deal with a stranger. An alcoholic angel of mercy, Kiki Waters isn't much better off than Soupspoon, but she too is a child of the South, and knows its pull. And she is determined to let Soupspoon ride out the final notes of his haunting blues dream, to pour out the remarkable tale of what he's seen, where he's been -- and where he's going.
Winner of the 1996 Black Caucus of the American Library Association Literary Award in Fiction
About the Author
Walter Mosley is the New York Times bestselling author of five Easy Rawlins mysteries: Devil in A Blue Dress, A Red Death, White Butterfly, Black Betty, and A Little Yellow Dog; three non-mystery novels, Blue Light, Gone Fishin', and R. L.'s Dream; two collections of stories featuring Socrates Fortlow, Always Outnumbered, Always Outgunned, for which he received the Anisfield Wolf Award, and which was an HBO movie; and a nonfiction book, Workin' On The Chain Gang. Mosley is also the author of the Leonid McGill, and Fearless Jones mystery series, The Tempest Tales and Six Easy Pieces. He is a former president of the Mystery Writers of America, a founder of the PEN American Center Open Book Committee, and is on the board of directors of the National Book Awards. A native of Los Angeles, he now lives in New York City.
Praise For R L'S Dream…
"Heart-stopping....a beautiful little masterpiece....a meditation on the history and meaning of the blues and, in its sorrowful lyric, virtually a blues song itself....Every part of this novel -- every page -- comes alive."

"Fans of Mosley's Easy Rawlins series will not be disappointed by RL's Dream....Mosley's sense of timing and mystery is as powerful as ever....Mosley is a master storyteller, and in RL's Dream the blues are real."