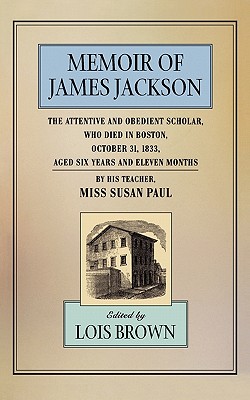 The Memoir of James Jackson, the Attentive and Obedient Scholar, Who Died in Boston, October 31, 1833, Aged Six Years and Eleven Months (John Harvard Library #24) (Paperback)
Harvard University Press, 9780674002371, 192pp.
Publication Date: February 29, 2000
* Individual store prices may vary.
Description
"The design of this Memoir is, to present the incidents in the life of a little colored boy." So begins the life story of James Jackson, as set down by his African American teacher, Susan Paul, in 1835, as an example to other children and adults who might learn from the boy's goodness. This remarkable document--the first African American biography and a work that predates Harriet Jacobs's Incidents in the Life of a Slave Girl by almost thirty years--is a lost treasure from the annals of African American history. With its combination of eyewitness accounts, personal testimony, and excerpts from traditional Sunday school texts, the memoir is an extraordinary social history rooted in both nineteenth-century evangelicalism and the experiences of free African Americans. Susan Paul's portrayal of James Jackson's Christian sensibility, his idealism, and his racial awareness emphasizes his humanity and exemplary American character over his racial identity, even as it embeds him in his African American community.