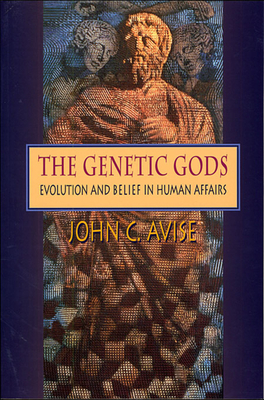 The Genetic Gods (Paperback)
Evolution and Belief in Human Affairs
Harvard University Press, 9780674005334, 288pp.
Publication Date: May 2, 2001
* Individual store prices may vary.
Description
They mastermind our lives, shaping our features, our health, and our behavior, even in the sacrosanct realms of love and sex, religion, aging, and death. Yet we are the ones who house, perpetuate, and give the promise of immortality to these biological agents, our genetic gods. The link between genes and gods is hardly arbitrary, as the distinguished evolutionary geneticist John Avise reveals in this compelling book. In clear, straightforward terms, Avise reviews recent discoveries in molecular biology, evolutionary genetics, and human genetic engineering, and discusses the relevance of these findings to issues of ultimate concern traditionally reserved for mythology, theology, and religious faith.
The book explains how the genetic gods figure in our development--not just our metabolism and physiology, but even our emotional disposition, personality, ethical leanings, and, indeed, religiosity. Yet genes are physical rather than metaphysical entities. Having arisen via an amoral evolutionary process--natural selection--genes have no consciousness, no sentient code of conduct, no reflective concern about the consequences of their actions. It is Avise's contention that current genetic knowledge can inform our attempts to answer typically religious questions--about origins, fate, and meaning. The Genetic Gods challenges us to make the necessary connection between what we know, what we believe, and what we embody.