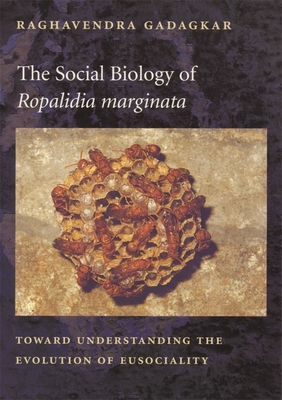 The Social Biology of Ropalidia Marginata (Hardcover)
Toward Understanding the Evolution of Eusociality
Harvard University Press, 9780674006119, 384pp.
Publication Date: November 30, 2001
* Individual store prices may vary.
Description
In this book, the biologist Raghavendra Gadagkar focuses on the single species he has worked on throughout his career. Found throughout southern India, Ropalidia marginata is a primitively eusocial wasp--a species in which queens and workers do not differ morphologically and even the latter retain the ability to reproduce. New colonies may be founded by a single fertile female or by several, which then share reproductive and worker duties.
R. marginata has provided Gadagkar with a unique opportunity to study the evolution of eusociality; its long-lived dynasties can continue almost indefinitely, as old or weakened queens are replaced by young and healthy ones and new colonies are founded throughout the year. Understanding such primitively eusocial species is crucial, Gadagkar argues, if we are to understand the evolution of the greater degrees of sociality found in other wasp species and in ants, termites, and bees. His years of study have led him to believe that ecological, physiological, and demographic factors can be more important than genetic relatedness in the selection for or against social traits.
or
Not Currently Available for Direct Purchase