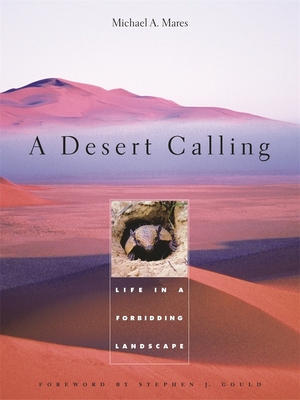 A Desert Calling (Hardcover)
Life in a Forbidding Landscape
Harvard University Press, 9780674007475, 318pp.
Publication Date: May 14, 2002
* Individual store prices may vary.
Description
For most of us the word "desert" conjures up images of barren wasteland, vast, dry stretches inimical to life. But for a great array of creatures, perhaps even more plentiful than those who inhabit tropical rainforests, the desert is a haven and a home. Travel with Michael Mares into the deserts of Argentina, Iran, Egypt, and the American Southwest and you will encounter a rich and memorable variety of these small, tenacious animals, many of them first discovered by Mares in areas never before studied. Accompanying Mares on his forays into these hostile habitats, we observe the remarkable behavioral, physiological, and ecological adaptations that have allowed such little-known species of rodents, bats, and other small mammals to persist in an arid world. At the same time, we see firsthand the perils and pitfalls that await biologists who venture into the field to investigate new habitats, discover new species, and add to our knowledge of the diversity of life.
Filled with the seductions and trials that such adventures entail, A Desert Calling affords an intimate understanding of the biologist's vocation. As he astonishes us with the range and variety of knowledge to be acquired through the determined investigation of little-known habitats, Mares opens a window on his own uncommon life, as well as on the uncommon life of the remote and mysterious corners of our planet.
or
Not Currently Available for Direct Purchase