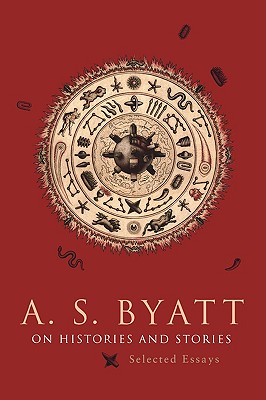 On Histories and Stories (Paperback)
Selected Essays (Richard Ellmann Lectures in Modern Literature #2)
Harvard University Press, 9780674008335, 208pp.
Publication Date: March 30, 2002
* Individual store prices may vary.
Description
As writers of English from Australia to India to Sri Lanka command our attention, Salman Rushdie can state confidently that English fiction was moribund until the Empire wrote back, and few, even among the British, demur. A. S. Byatt does, and her case is persuasive. In a series of essays on the complicated relations between reading, writing, and remembering, the gifted novelist and critic sorts the modish from the merely interesting and the truly good to arrive at a new view of British writing in our time.
Whether writing about the renaissance of the historical novel, discussing her own translation of historical fact into fiction, or exploring the recent European revival of interest in myth, folklore, and fairytale, Byatt's abiding concern here is with the interplay of fiction and history. Her essays amount to an eloquent and often moving meditation on the commitment to historical narrative and storytelling that she shares with many of her British and European contemporaries. With copious illustration and abundant insights into writers from Elizabeth Bowen and Henry Green to Anthony Burgess, William Golding, Muriel Spark, Penelope Fitzgerald, Julian Barnes, Martin Amis, Hilary Mantel, and Pat Barker, On Histories and Stories is an oblique defense of the art Byatt practices and a map of the complex affiliations of British and European narrative since 1945.