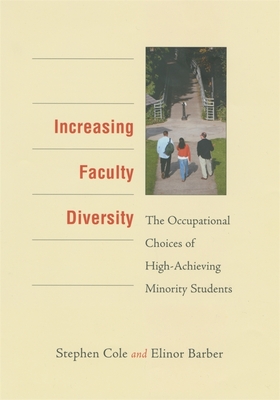 Increasing Faculty Diversity (Hardcover)
The Occupational Choices of High-Achieving Minority Students
Harvard University Press, 9780674009455, 368pp.
Publication Date: February 28, 2003
* Individual store prices may vary.
Description
In recent years, colleges have successfully increased the racial diversity of their student bodies. They have been less successful, however, in diversifying their faculties. This book identifies the ways in which minority students make occupational choices, what their attitudes are toward a career in academia, and why so few become college professors.
Working with a large sample of high-achieving minority students from a variety of institutions, the authors conclude that minority students are no less likely than white students to aspire to academic careers. But because minorities are less likely to go to college and less likely to earn high grades within college, few end up going to graduate school. The shortage of minority academics is not a result of the failure of educational institutions to hire them; but of the very small pool of minority Ph.D. candidates. In examining why some minorities decide to become academics, the authors conclude that same-race role models are no more effective than white role models and that affirmative action contributes to the problem by steering minority students to schools where they perform relatively poorly. They end with policy recommendations on how more minority students might be attracted to an academic career.
or
Not Currently Available for Direct Purchase