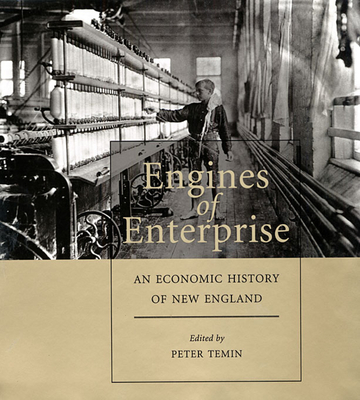 Engines of Enterprise (Paperback)
An Economic History of New England
Harvard University Press, 9780674009844, 336pp.
Publication Date: October 30, 2002
* Individual store prices may vary.
Description
New England's economy has a history as dramatic as any in the world. From an inauspicious beginning--as immigration ground to a halt in the eighteenth century--New England went on to lead the United States in its transformation from an agrarian to an industrial economy. And when the rest of the country caught up in the mid-twentieth century, New England reinvented itself as a leader in the complex economy of the information society.
Engines of Enterprise tells this dramatic story in a sequence of narrative essays written by preeminent historians and economists. These essays chart the changing fortunes of entrepreneurs and venturers, businessmen and inventors, and common folk toiling in fields, in factories, and in air-conditioned offices. The authors describe how, short of staple crops, colonial New Englanders turned to the sea and built an empire; and how the region became the earliest home of the textile industry as commercial fortunes underwrote new industries in the nineteenth century. They show us the region as it grew ahead of the rest of the country and as the rest of the United States caught up. And they trace the transformation of New England's products and exports from cotton textiles and machine tools to such intangible goods as education and software. Concluding short essays also put forward surprising but persuasive arguments--for instance, that slavery, while not prominent in colonial New England, was a critical part of the economy; and that the federal government played a crucial role in the development of the region's industrial skills.