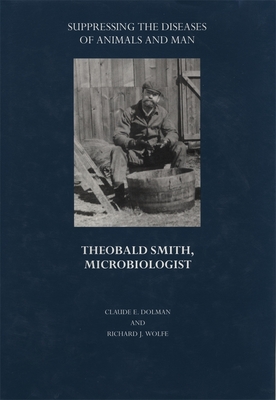 Suppressing the Diseases of Animals and Man (Hardcover)
Theobald Smith, Microbiologist (Boston Medical Library in the Countway Library of Medicine)
Boston Medical Library in the Countway Librar, 9780674012202, 691pp.
Publication Date: September 15, 2003
* Individual store prices may vary.
Description
Theobald Smith (1859-1934) is widely considered to be America's first significant medical scientist and the world's leading comparative pathologist. Entering the new field of infectious diseases as a young medical graduate, his research in bacteriology, immunology, and parasitology produced many important and basic discoveries. His most significant accomplishment was proving for the first time that an infectious disease could be transmitted by an arthropod agent. He also made significant discoveries on anaphylaxis, vaccine production, bacterial variation, and a host of other methods and diseases. His work on hog cholera led to the selection of the paratyphoid species causing enteric fever as the prototype of the eponymous Salmonella genus, mistakenly named for his chief at the U.S. Department of Agriculture, Daniel Salmon, who first reported the discovery in 1886, although the work was undertaken by Smith alone.
In 1895, Smith began a twenty-year career as teacher and researcher at the Harvard Medical School and director of the biological laboratory at the Massachusetts State Board of Health. In 1902, when the Rockefeller Institute for Medical Research was founded, he was offered but declined its directorship; however, in 1914, when the Institute established a division of animal pathology, he became director of its research division. Suppressing the Diseases of Animals and Man, the first book-length biography of Smith to appear in print, is based primarily on personal papers and correspondence that have remained in the possession of his family until now.
or
Not Currently Available for Direct Purchase