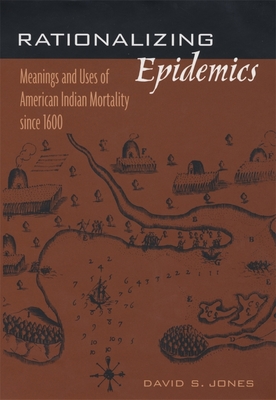 Rationalizing Epidemics (Hardcover)
Meanings and Uses of American Indian Mortality Since 1600
Harvard University Press, 9780674013056, 308pp.
Publication Date: May 30, 2004
* Individual store prices may vary.
Description
Ever since their arrival in North America, European colonists and their descendants have struggled to explain the epidemics that decimated native populations. Century after century, they tried to understand the causes of epidemics, the vulnerability of American Indians, and the persistence of health disparities. They confronted their own responsibility for the epidemics, accepted the obligation to intervene, and imposed social and medical reforms to improve conditions. In Rationalizing Epidemics, David Jones examines crucial episodes in this history: Puritan responses to Indian depopulation in the seventeenth century; attempts to spread or prevent smallpox on the Western frontier in the eighteenth and nineteenth centuries; tuberculosis campaigns on the Sioux reservations from 1870 until 1910; and programs to test new antibiotics and implement modern medicine on the Navajo reservation in the 1950s. These encounters were always complex. Colonists, traders, physicians, and bureaucrats often saw epidemics as markers of social injustice and worked to improve Indians' health. At the same time, they exploited epidemics to obtain land, fur, and research subjects, and used health disparities as grounds for "civilizing" American Indians. Revealing the economic and political patterns that link these cases, Jones provides insight into the dilemmas of modern health policy in which desire and action stand alongside indifference and inaction.
or
Not Currently Available for Direct Purchase