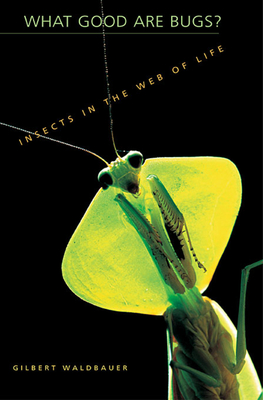 What Good Are Bugs? (Paperback)
Insects in the Web of Life
Harvard University Press, 9780674016323, 384pp.
Publication Date: October 25, 2004
* Individual store prices may vary.
Description
We shriek about them, slap and spray them, and generally think of insects (when we think of them at all) as pests. Yet, if all insects, or even a critical few, were to disappear--if there were none to pollinate plants, serve as food for other animals, dispose of dead organisms, and perform other ecologically essential tasks--virtually all the ecosystems on earth, the webs of life, would unravel. This book, the first to catalogue ecologically important insects by their roles, gives us an enlightening look at how insects work in ecosystems--what they do, how they live, and how they make life as we know it possible.
In What Good Are Bugs? Gilbert Waldbauer combines anecdotes from entomological history with insights into the intimate workings of the natural world, describing the intriguing and sometimes amazing behavior of these tiny creatures. He weaves a colorful, richly textured picture of beneficial insect life on earth, from ants sowing their "hanging gardens" on Amazonian shrubs and trees to the sacred scarab of ancient Egypt burying balls of cattle dung full of undigested seeds, from the cactus-eating caterpillar (aptly called Cactoblastis) controlling the spread of the prickly pear to the prodigious honey bee and the "sanitary officers of the field"--the fly maggots, ants, beetles, and caterpillars that help decompose and recycle dung, carrion, and dead plants. As entertaining as it is informative, this charmingly illustrated volume captures the full sweep of insects' integral place in the web of life.