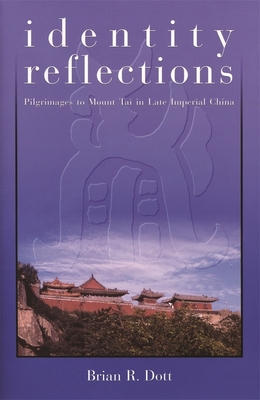 Identity Reflections (Hardcover)
Pilgrimages to Mount Tai in Late Imperial China (Harvard East Asian Monographs #244)
Harvard University Press, 9780674016538, 358pp.
Publication Date: February 28, 2005
* Individual store prices may vary.
Description
Mount Tai in northeastern China has long been a sacred site. Indeed, it epitomizes China's religious and social diversity. Throughout history, it has been a magnet for both women and men from all classes--emperors, aristocrats, officials, literati, and villagers. For much of the past millennium, however, the vast majority of pilgrims were illiterate peasants who came to pray for their deceased ancestors, as well as for sons, good fortune, and health.
Each of these social groups approached Mount Tai with different expectations. Each group's or individual's view of the world, interpersonal relationships, and ultimate goals or dreams--in a word, its identity--was reflected in its interactions with this sacred site. This book examines the behavior of those who made the pilgrimage to Mount Tai and their interpretations of its sacrality and history, as a means of better understanding their identities and mentalities. It is the first to trace the social landscape of Mount Tai, to examine the mindsets not just of prosperous, male literati but also of women and illiterate pilgrims, and to combine evidence from fiction, poetry, travel literature, and official records with the findings of studies of material culture and anthropology.
or
Not Currently Available for Direct Purchase