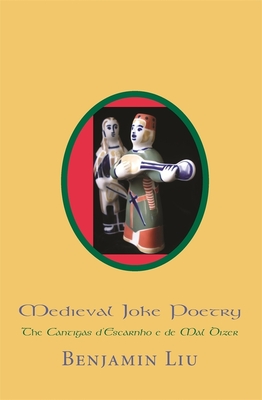 Medieval Joke Poetry (Hardcover)
The Cantigas d'Escarnho E de Mal Dizer (Harvard Studies in Comparative Literature #50)
Harvard University Department of Comparative, 9780674016637, 166pp.
Publication Date: November 30, 2004
Other Editions of This Title:
Paperback (11/30/2004)
* Individual store prices may vary.
Description
Medieval Joke Poetry examines the intersection of jokes, laughter, insults, and poetry in a collection of thirteenth- and fourteenth-century medieval Iberian songs known as the Cantigas d'escarnho e de mal dizer. Written in Galician-Portuguese, these 'songs of mockery and insult' make up a heterogeneous corpus whose witticisms are by turns funny and vicious, crudely obscene and exquisitely sophisticated, playful and deadly serious. Liu's readings disentangle the complex verbal strategies of these joke-poems in order to reveal the latent cultural tensions that underlie their humor. Wordplay, double meanings, and deliberate combinations of incongruous ideas are intended to elicit laughter, even as they gesture toward the rupture of accepted cultural categories in such manifestly hybrid paradoxes as an "Albardan cavaleiro" (noble buffoon), a "mouro cruzado" (Crusader Moor), or a male "dona salvage" (wild woman). Liu shows how these jokes operate in such varied cultural contexts as the arts of augury and divination, pilgrimage, prostitution, interfaith sexuality, and medical malpractice.
or
Not Currently Available for Direct Purchase