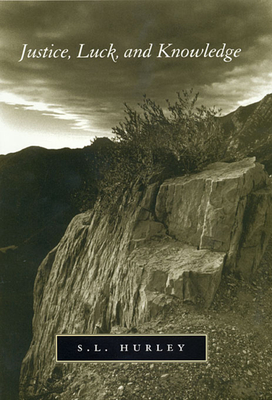 Justice, Luck, and Knowledge (Paperback)
Harvard University Press, 9780674017702, 341pp.
Publication Date: March 31, 2005
* Individual store prices may vary.
Description
The recent past has seen striking advances in our understanding of both moral responsibility and distributive justice. S. L. Hurley's ambitious work brings these two areas of lively debate into overdue contact with each other.
Key contemporary discussions of distributive justice have formulated egalitarian approaches in terms of responsibility; in this view, the aim of egalitarianism is to respect differences between positions for which people are responsible while neutralizing differences that are a matter of luck. But this approach, Hurley contends, has ignored the way our understanding of responsibility constrains the roles it can actually play within distributive justice. Her book brings the new articulation of responsibility to bear in explaining these constraints. While responsibility might help specify what to distribute, it cannot tell us how to distribute; thus, Hurley argues, responsibility cannot tell us to distribute in an egalitarian pattern in particular. It can, however, play other important roles in a theory of justice, in relation to incentive-seeking behavior and well-being. Hurley's book proposes a new, bias-neutralizing approach to distributive justice that places responsibility in these less problematic roles.