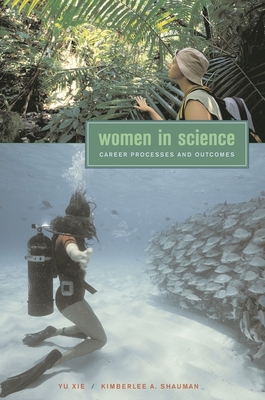 Women in Science
Career Processes and Outcomes
Paperback

* Individual store prices may vary.
Description
Why do so few women choose a career in science--even as they move into medicine and law in ever-greater numbers? In one of the most comprehensive studies of gender differences in science careers ever conducted, Women in Science provides a systematic account of how U.S. youth are selected into and out of science education in early life, and how social forces affect career outcomes later in the science labor market.
Studying the science career trajectory in its entirety, the authors attend to the causal influences of prior experiences on career outcomes as well as the interactions of multiple life domains such as career and family. While attesting to the progress of women in science, the book also reveals continuing gender differences in mathematics and science education and in the progress and outcomes of scientists' careers. The authors explore the extent and causes of gender differences in undergraduate and graduate science education, in scientists' geographic mobility, in research productivity, in promotion rates and earnings, and in the experience of immigrant scientists. They conclude that the gender gap in parenting responsibilities is a critical barrier to the further advancement of women in science.
Harvard University Press, 9780674018594, 318pp.
Publication Date: February 1, 2006