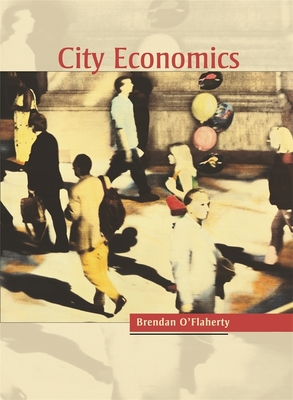 City Economics (Hardcover)
Harvard University Press, 9780674019188, 608pp.
Publication Date: October 1, 2005
* Individual store prices may vary.
Description
This introductory but innovative textbook on the economics of cities is aimed at students of urban and regional policy as well as of undergraduate economics. It deals with standard topics, including automobiles, mass transit, pollution, housing, and education but it also discusses non-standard topics such as segregation, water supply, sewers, garbage, fire prevention, housing codes, homelessness, crime, illicit drugs, and economic development.
Its methods of analysis are primarily verbal, geometric, and arithmetic. The author achieves coherence by showing how the analysis of various topics reinforces one another. Thus, buses can tell us something about schools and optimal tolls about land prices. Brendan O'Flaherty looks at almost everything through the lens of Pareto optimality and potential Pareto optimality--how policies affect people and their well-being, not abstract entities such as cities or the economy or growth or the environment. Such traditionalism leads to radical questions, however: Should cities have police and fire departments? Should tax preferences for home ownership be repealed? Should public schools charge for their services? O'Flaherty also gives serious consideration to such heterodox policies as pay-at-the-pump auto insurance, curb rights for buses, land taxes, marginal cost water pricing, and sidewalk zoning.
or
Not Currently Available for Direct Purchase