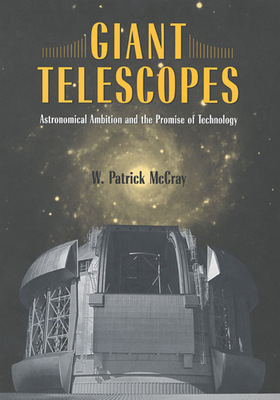 Giant Telescopes (Paperback)
Astronomical Ambition and the Promise of Technology
Harvard University Press, 9780674019966, 367pp.
Publication Date: April 1, 2006
* Individual store prices may vary.
Description
Every night, astronomers use a new generation of giant telescopes at observatories around the world to study phenomena at the forefront of science. By focusing on the history of the Gemini Observatory--twin 8-meter telescopes located on mountain peaks in Hawaii and Chile--Giant Telescopes tells the story behind the planning and construction of modern scientific tools, offering a detailed view of the technological and political transformation of astronomy in the postwar era.
Drawing on interviews with participants and archival documents, W. Patrick McCray describes the ambitions and machinations of prominent astronomers, engineers, funding patrons, and politicians in their effort to construct a modern facility for cutting-edge science--and to establish a model for international cooperation in the coming era of "megascience." His account details the technological, institutional, cultural, and financial challenges that scientists faced while planning and building a new generation of giant telescopes. Besides exploring how and why scientists embraced the promise and potential of new technologies, he considers how these new tools affected what it means to be an astronomer. McCray's book should interest anyone who desires a deeper understanding of the science, technology, and politics behind finding our place in the universe.