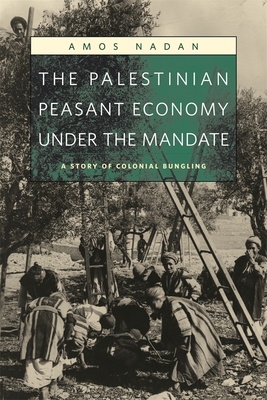 The Palestinian Peasant Economy Under the Mandate (Paperback)
A Story of Colonial Bungling (Harvard Middle Eastern Monographs #37)
Harvard University Center for Middle Eastern, 9780674021358, 370pp.
Publication Date: March 1, 2006
* Individual store prices may vary.
Description
Challenging the claim that Palestine's peasant economy progressed during the 1920s and 1930s, Amos Nadan skillfully integrates a wide variety of sources to demonstrate that the period was actually one of deterioration on both the macro (per capita) and micro levels. The economy would have most likely continued its downward spiral during the 1940s had it not been for the temporary prosperity that resulted from World War II. Nadan argues that this deterioration continued despite the British authorities' channeling of funds from the Jewish sector and the wealthier Arab sectors into projects for the Arab rural economy. The British were hoping that Palestine's peasants would not rebel if their economic conditions improved. These programs were, on the whole, defective because the British chose programs based on an assumption that the peasants were too ignorant to manage their farms wisely, instead of working with the peasants and their own institutions.
or
Not Currently Available for Direct Purchase